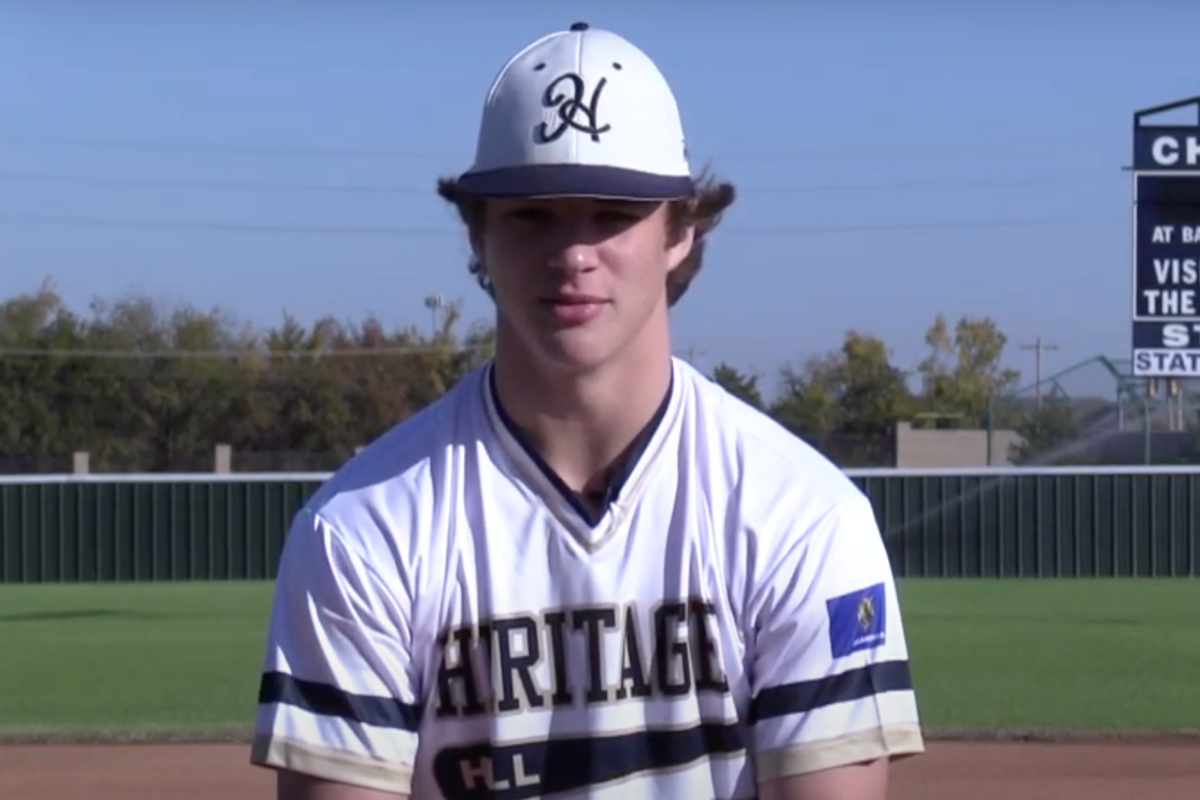 Screenshot from YouTube
High school pitchers are some of the most tantalizing MLB Draft prospects to follow. Some look incredible right away, while others need more time than most to develop.
Whichever team drafts Jackson Jobe is hoping he falls into the former category.
The right-hander has excelled for Oklahoma City's Heritage Hall High School and will undoubtedly be a first-round draft pick. He is an 18-year-old with wipeout breaking pitches, and his potential alone could propel him to be a Top-10 pick.
RHP Jackson Jobe & His MLB Arm
RELATED: Meet Jordan Lawlar: Baseball?s Next High School Phenom
MLB Draft prospect Jackson Jobe is a Perfect Game All-American, so it's clear that he's taken the high school game by storm.
He has an amazing four-seam fastball and changeup, but his slider is his "out" pitch, as the elite spin rate he generates with it (over 3,000 rpm) leads to plenty of strikeouts. Hitters don't stand a chance when the pitch is moving as advertised.
Jobe has worked as a two-way player for the Chargers since he received the varsity call-up during his sophomore season. While his athleticism is incredible, and he's a solid shortstop, most scouting reports and talent evaluators believe that he will work from the mound once he gets drafted.
The righty generates fantastic arm speed, and as a result, his fastball can reach 96 MPH.
Like all prep arms in this class, there will be questions surrounding his ability to take on bigger workloads. The pandemic affected pitchers and position players alike, but pitchers need to build up strength to front a rotation, and an entire year of development was stunted in 2020.
Luckily, Jobe looks up to the task.
On the off chance that Jackson Jobe doesn't sign with a Major League Baseball club, he has a scholarship to Ole Miss waiting for him.
That said, mock drafts have him surging toward the Top 10, so he will have a difficult decision to make.
Teams are always looking for pitchers with frontline ace potential, and Jobe looks like one of those kinds of players.