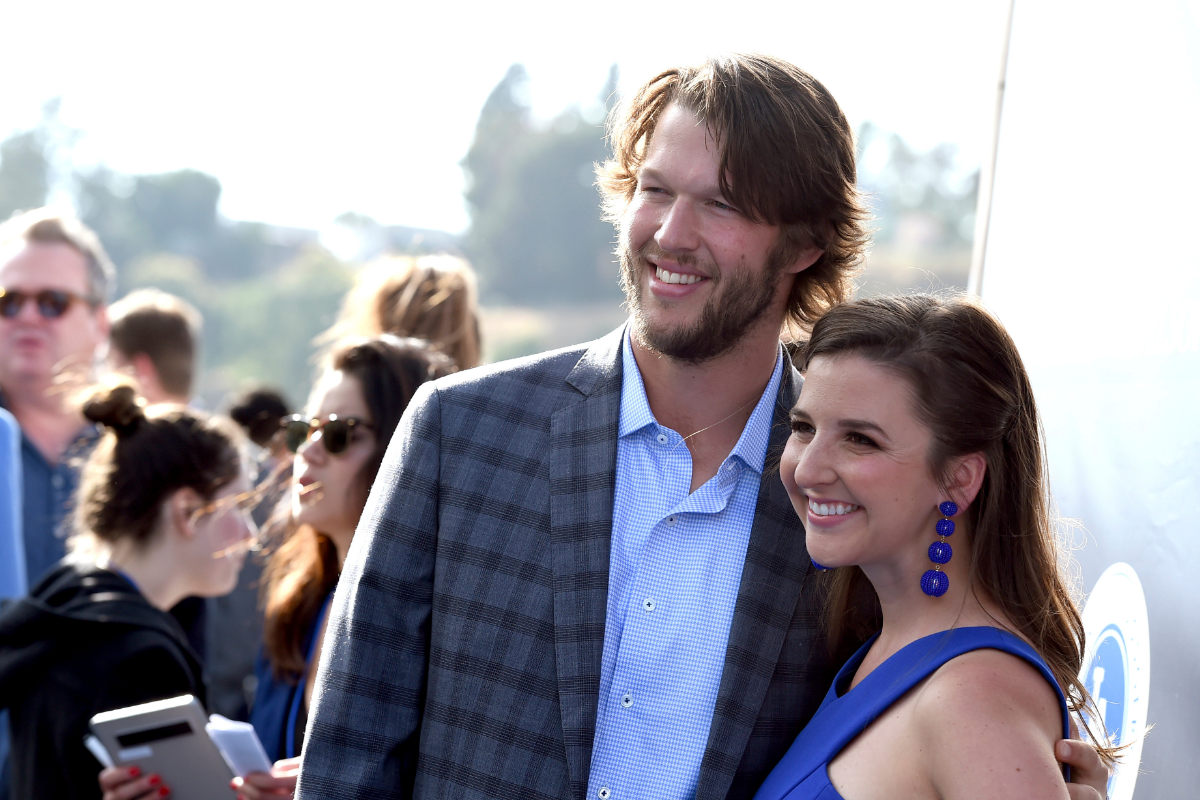 Photo by Jordan Strauss/Invision for Los Angeles Dodgers Foundation/AP Images
Los Angeles Dodgers pitcher Clayton Kershaw is easily the best pitcher of his generation. At 33, he's already notched more than 2,600 strikeouts, 180 wins, eight All-Star Game appearances, three Cy Young awards, one MVP and even a no-hitter. The Los Angeles Dodgers superstar and future Hall of Fame member even added a World Series ring last season.
Born in Dallas, Texas, Kershaw attended Highland Park High School and played sports alongside future Detroit Lions NFL quarterback Matthew Stafford. The Dodgers selected the 6-foot-4 left-hander with the seventh-overall pick in the 2006 MLB Draft and gave him a $2.3 million signing bonus. The rest of his career in Dodger blue is history.
The talented southpaw took the mound in California's Dodger Stadium during the MLB playoffs amid the coronavirus pandemic and COVID-19 outbreak. He's pitched in big games and small games between. Baseball fans have wondered who the star pitcher is married to. He met his wife in high school and has had three little ones since then.
Clayton Kershaw's Wife Ellen Kershaw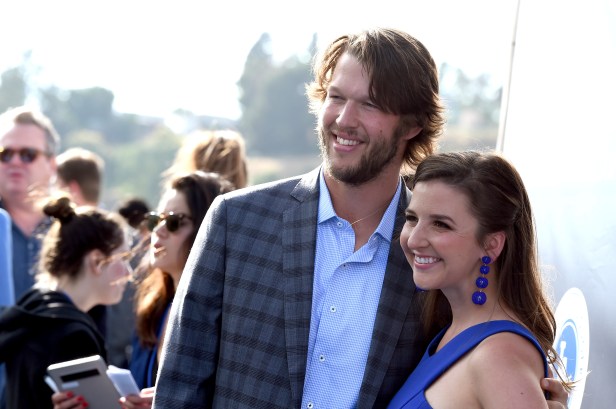 RELATED: Chicago Cubs' Kris Bryant & His Wife: High School Sweethearts to MLB Power Couple
Clayton met Ellen Melson for the first time when they were both freshmen in high school, according to an interview he did with Graham Bensinger.
They faced a hurdle in their relationship when Ellen went to school at Texas A&M University after graduating high school. Kershaw, who was committed to play for the Aggies, turned down a scholarship offer to head straight to the MLB.
"We really had to work on our relationship when I was in college and he was in the minor leagues. I think we both realized it was definitely worth making an effort and towards the end of my college career, we both realized our lives were so much better when we were together than when we were apart," Ellen Kershaw told Risen Magazine.
Kershaw popped the question to his longtime girlfriend when he was 21 after seven years of dating. He got down on one knee after a long day, including a trip to Six Flags theme park and a limo ride, according to his interview with Bensigner.
The two tied the knot in December 2010, a year before he'd win his first Cy Young award with the LA Dodgers.
The Couple's Charity Efforts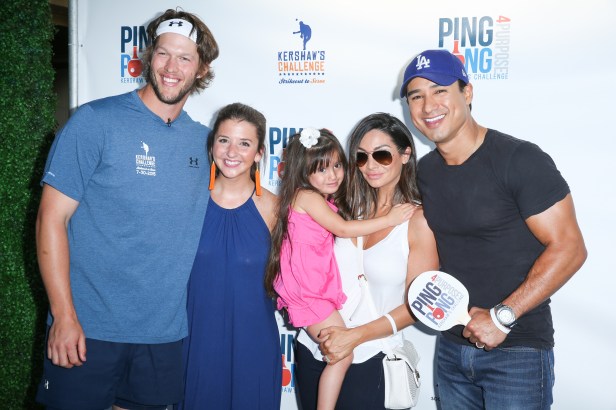 Clayton and Ellen are both very charitable people.
The Kershaws founded Kershaw's Challenge in 2011. According to the organization's website, it seeks to "transform at-risk children and neighborhoods through the benevolence and impact of others" and has given away more than $7.5 million to organizations committed to doing the same.
Ellen and Clayton even wrote a book, "Arise: Live Out Your Faith and Dreams on Whatever Field You Find Yourself," to help raise money to build an orphanage in Zambia.
In 2012, Clayton won the Roberto Clemente Award given to the top humanitarian in Major League Baseball. Since debuting in the league, Kershaw has appeared at numerous charity events accompanied by his wife, such as Ping Pong 4 Purpose.
How Many Kids Do They Have?
Clayton and Ellen Kershaw have three adorable children.
Their first, daughter Cali Ann, was born in January 2015. She looks just like her father and even has a cannon like him too. In 2017, she threw out a first pitch to her papa in Dodger Stadium while her brother by her side.
Ellen gave birth to the couple's second child, son Charley, in November 2016. He, too, has a pretty good arm like his baseball pitcher father and is awfully adorable. Like his big sister, he's thrown out a first pitch.
In January 2020, the third Kershaw child entered the world. Cooper Ellis Kershaw is their second son, and the family was happy to welcome another teammate to the bunch. It remains to be seen how good of a baseball player he is.
"Want y'all to meet someone new to our team – Cooper Ellis Kershaw joined us last Sunday, and we are so thankful for a healthy baby boy. Cali & Charley are the best big siblings & love their baby brother so much," Clayton Kershaw wrote with a pic on his Instagram.
As the Cy Young award winner continues to dominate the National League, only time will tell if the starter will pitch his team through another postseason including the Wild Card, NLDS, NLCS and a World Series.
He didn't fall to the St. Louis Cardinals or the San Diego Padres in the 2020 division series last year, and his team look stronger than ever in 2021. Regardless, he'll always have a supportive family to go home to every offseason.

Editor's Note: Products featured on FanBuzz are independently selected by our editors. However, when you buy something through our links, we may earn a commission
This post was originally published on October 2, 2020.