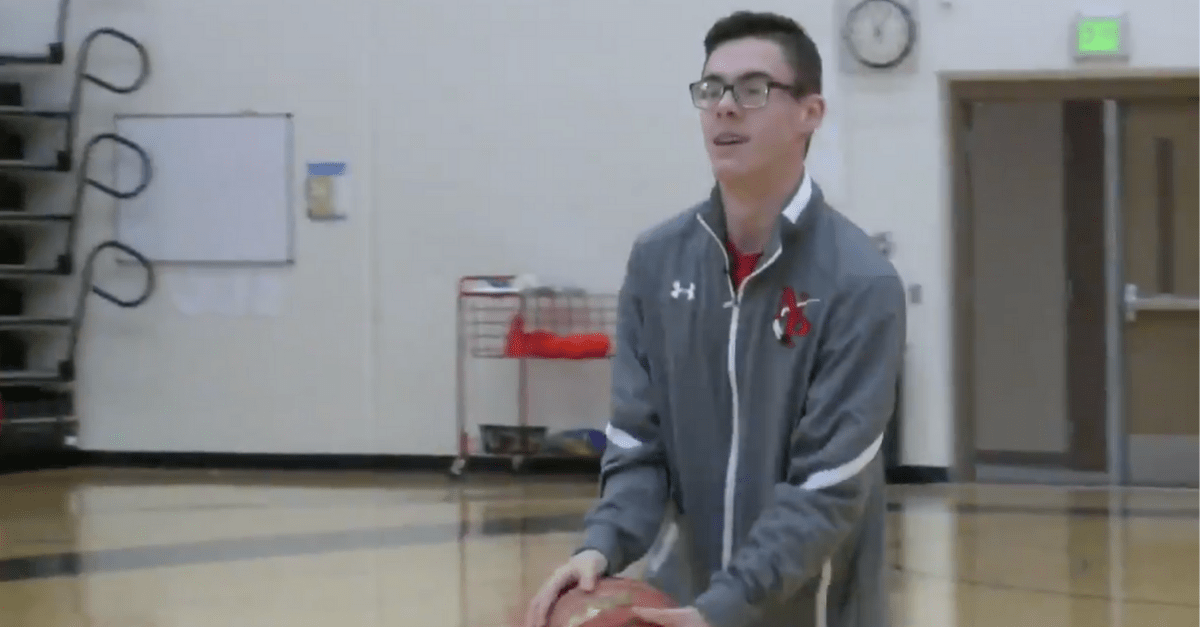 Twitter: @rogerriley
No matter what sport you play, all any athlete ever wants is that one chance, the one opportunity to do something special and to be remembered for it. Most players never get that moment of glory, but North Polk High School?s Clay Warner sure did.
Throughout his senior season of high school in the tiny town of Alleman, Iowa, Warner went to every basketball team function and suited up for every game. He is nicknamed ?The Heart and Soul of North Polk? for good reason, but he had never played in a game.
Why? Clay Warner was prematurely born, is legally blind even with glasses on and has cerebral palsy, according to his mother, Melissa Warner. That never stopped the 18-year-old senior from the dream to be a high school basketball player, however, and it came true on Senior Night against Roland-Story Norseman.
With the visiting team up late in the fourth quarter last Friday night, North Polk head coach Nick Wilkins knew it was the perfect time to get Warner in the game. Everyone was all for it, too.
?I looked over and saw Clay?s face light up as he struggled to get his warm up off,? fellow senior and Comets teammate Luke McCoy said. ?That took about 25 seconds maybe. That?s okay though.?
What happened next is straight from a movie and you?ll need a tissue to watch the full story:
RELATED: Football Family Raises Over $65K to Save Teenage Brothers From Homelessness
Standing wide open in the right corner, Clay Warner, a left-handed player, took and made the only shot of his variety high school basketball career. The shot was legendary and everyone inside the small Iowa gym went crazy.
Even the players from the Roland-Story Norseman team gave him a standing ovation.
?I got in and let?s do this,? Clay Warner recalled to WHO TV?s Roger Riley. ?The whole gym was yelling my name. Everything, both benches were jumping. The whole crowd was going crazy. It was like I was a little kid again.?
If only for a brief moment, Clay Warner got to live the life of a normal high school kid and hit the biggest bucket of the varsity basketball game, no matter what the scoreboard read.