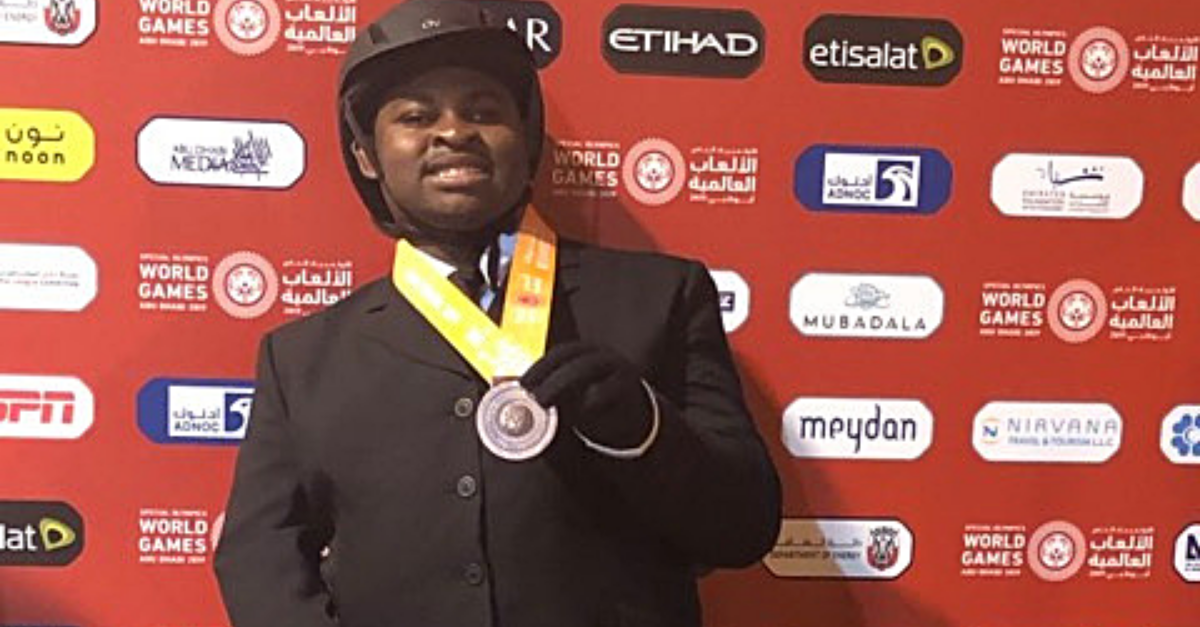 Photo: Courtesy of Mary Bradley
There are two pillars of the Special Olympics movement: inclusion and community. The Special Olympics hold events all across the world and create an environment where volunteers, coaches, fans, family, and the athletes meet every two years ? alternating between the summer and winter ? to put on one of the largest sporting events in the world: the Special Olympics World Games.
More than 7,000 athletes from 170 countries will compete in this year's games taking place from March 14-21 in the city of Abu Dhabi. Hundreds of inspiring athletes aspire to win medals in the United Arab Emirates, but there's one of them ? Alabama native Joseph Bradley ? who called his shot and knew he'd bring home a gold medal.
"I?m extremely excited that he accomplished what he said he came to do," Mary Bradley, Joseph's mother, said on Tuesday. "He said he was coming to win the gold."
But that's not all he did. In fact, Joseph won the bronze medal in Working Trails on Saturday, claimed his gold medal in English Equitation on Monday, then won his third medal by winning bronze in Dressage on Tuesday.
"This has been an extremely exciting experience for us," Mary Bradley said. "Just to be able to continue to support him during all of his endeavors is awesome."
According to the Montgomery Advertiser, Joseph Bradley is the first Alabamian to be selected for the Special Olympics in at least 10 years, and he's the first to compete with the Equestrian Team in decades.
What's even more amazing is that Joseph Bradley barely survived to get here.
WATCH: This Legally Blind Hooper Only Took 1 Career Shot, and He Nailed It
Back in 2002, Joseph, who was born healthy and without limitations, stayed with his father over Labor Day weekend, which was something he had done regularly. It's unclear why it suddenly happened, but Joseph's father severely burned two-year-old Joseph using scalding hot water, then hit him over the head, which required brain surgery. Afterwards, a stroke caused partial paralysis on the right side of his body. Joseph still lives with periodic seizures today.
His father remains in prison for first degree assault.
Joseph began attending Montgomery's Therapeutic Recreation Center when he was six years old. After starting in gymnastics, Joseph found his niche riding horses in 2011. After winning the state's Special Olympics in Equestrian in May 2018, he was selected for the international games the following year.
The Jefferson Davis High School senior even received a pep rally at school before embarking on his Olympic journey.
A fundraiser helped Joseph and his family raise the equipment and funds necessary to compete in the games, which certainly paid off in the end. It's been a difficult journey for the Bradley family, but this accomplishment is truly a moment that deserves to be honored over and over again.
I've never been to the Olympics. There's a chance that you probably aren't an Olympic athlete, either. Joseph Bradley is, and now, he's a three-time Olympic medalist. Way to go, Joseph!