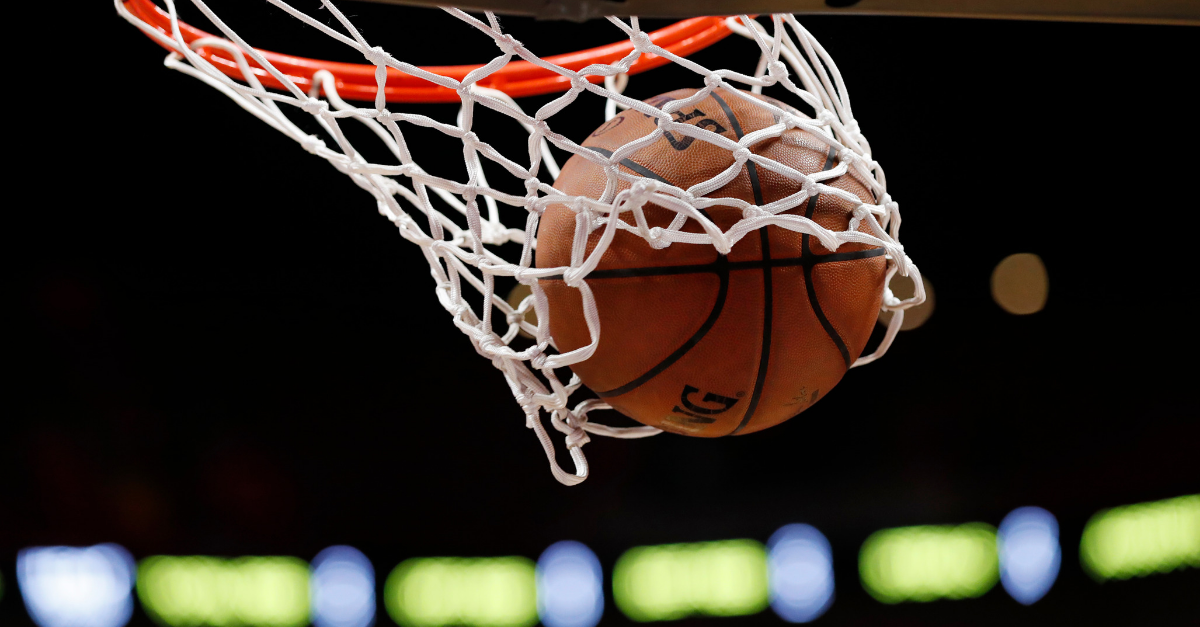 AP Photo/Wilfredo Lee
AP Photo/Wilfredo Lee
In a world where everything bothers someone, this culture shift is leading to more compassion and self-awareness for what is being said and done. Somebody should have told that to one high school basketball referee in Tucson, Arizona, whose latest attempt at humor landed him out of a job.
According to the Arizona Daily Star, the Arizona Interscholastic Association (AIA) fired an unnamed high school basketball official who reportedly asked a high school basketball team if he could see their green cards prior to the game tipping off. As you'd expect, the openly racist remark from the official earned him an immediate firing after the incident Tuesday night.
The official apparently told the AIA that his remarks were attempted humor directed at the Pueblo Warriors' head coach. The problem is, Pueblo High School in Arizona has an enrollment of 1,587 students and 89 percent of them identify as Hispanic, according to data from US News & World Report.
In response to the comments, Patricia Coleman, a mother of one of the players, told the Arizona Daily Star, "most of the boys had never witnessed or been involved in this type of racism. Breaks my heart that they had to be a part of this ugliness."
According to The Star, TUSD Director of Interscholastics Herman House reported the comments to the AIA the following Wednesday morning, and the referee was promptly fired.
A photograph of the referee officiating the freshman basketball game circled around in a Facebook post as well, which helped alert the AIA about the insensitive comments that happened at Walden Grove High School in Sahuarita.
Pueblo High School Athletic Director Brandon Sanders expects to begin an investigation into the incident as soon as possible.
It's no secret that racist remarks happen every single day in every corner of the world, but how does making jokes about it ever end the issue? Time and again, white privilege rears its head, and sadly, even young kids participating in high school sports aren't immune to moments like this. Sadly, the incident in Tucson is another worthy example that this epidemic is far from over.