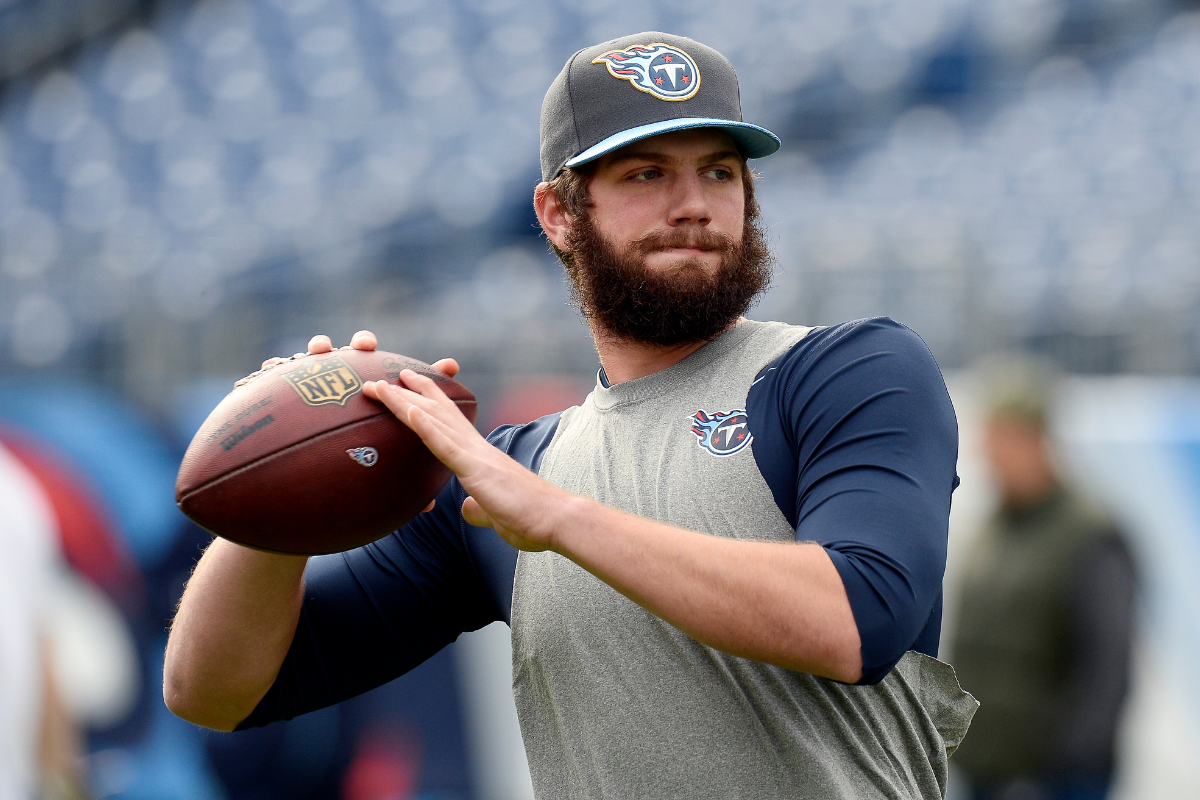 AP Photo/Mark Zaleski
Ever since he left the LSU Tigers' campus, quarterback Zach Mettenberger has been chasing his dream of playing professional football. He?s certainly had some success, too. However, the 29-year-old has found a new calling for his life.
Mettenberger has been a journeyman his entire football life. He started his college football career with his hometown Georgia Bulldogs and played at Butler Community College in Kansas before becoming the starting quarterback at LSU.
The signal caller was then taken in the sixth round of the 2014 NFL Draft by the Tennessee Titans and bounced around on rosters of the San Diego Chargers and Pittsburgh Steelers.
To keep the dream alive, he?s joined The Spring League twice and played for the Memphis Express of the defunct Alliance of American Football (AAF) league.
Now, after attempting to join the XFL, you can simply call him coach.
Zach Mettenberger Named High School Offensive Coordinator
RELATED: Odell Beckham Jr.?s Mom Was an NCAA Champion at LSU
Former LSU quarterback Zach Mettenberger went back to Nashville. He named the offensive coordinator at Hillsboro High School in July 2020 and will work under head coach Maurice Fitzgerald and alongside Rashad Mason, according to the Tennessean.
Mettenberger, who tossed 35 touchdowns and 15 interceptions at LSU, will now lead high schoolers and there?s no doubt he will be a star. He even approached Fitzgerald about the opportunity last season.
"He talked like he was probably not going to keep pursuing that," Fitzgerald said. "He just asked, 'Can I just be involved?' It wasn't just being a coordinator. It has panned out. He's real, real good with the kids.?
It?s felt like a long time since Mettenberger torched SEC defenses like Alabama and Arkansas, or when he started as an NFL rookie and the next year for the injured Marcus Mariota. He?s been looking for a permanent home and appears done going to various training camps in pursuit of a Super Bowl ring.
Former LSU QB Zach Mettenberger found his new role last offseason, and helped the Hillsboro Burros to a 5-4 record in the regular season during the COVID-19 outbreak.
This post was originally published on July 17, 2020.