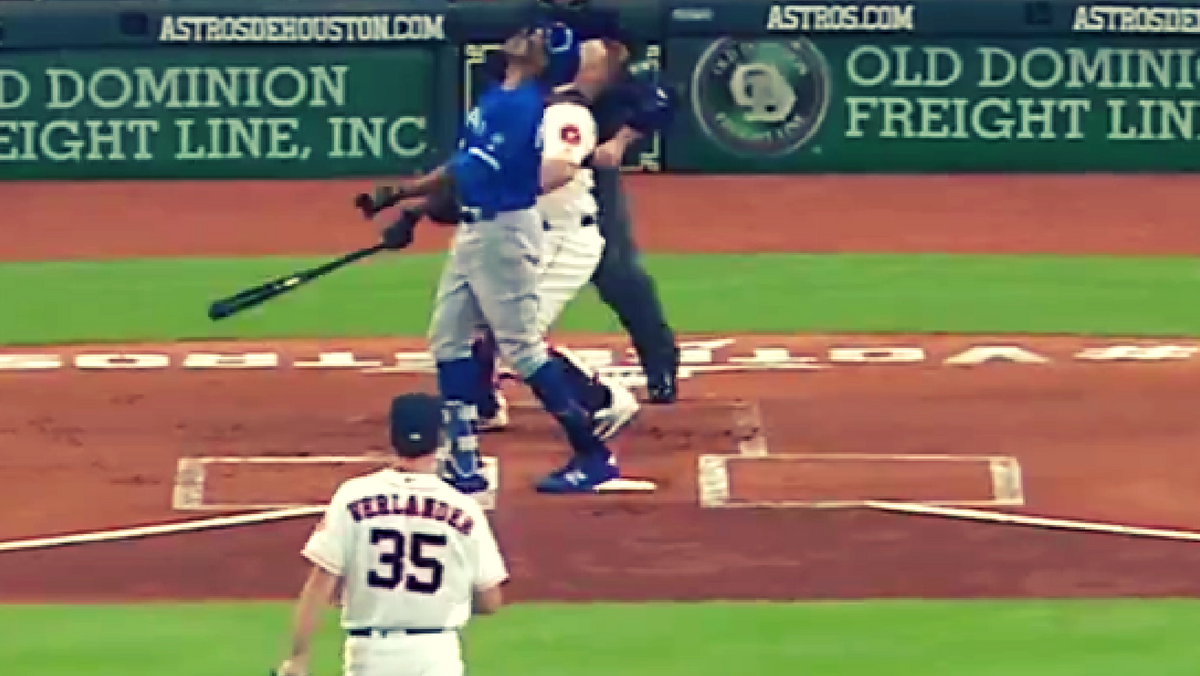 Twitter: Toronto Blue Jays
Twitter: Toronto Blue Jays
Perhaps it?s the heat. Maybe it?s a coincidence. Whatever it might be, some strange things have been going on inside Houston?s Minute Maid Park this week.
A day after Astros infielder Alex Bregman shaved his mustache during a game against the Kansas City Royals, Toronto Blue Jays outfielder Curtis Granderson hit a pop foul to lead off the game that never landed.
What a bizarre sequence.
All anyone, especially Granderson, who went 2-for-4 with two home runs off Astros ace Justin Verlander in the 10-6 series-opening win on Monday, could do is shake their head, smile, and simply move on.