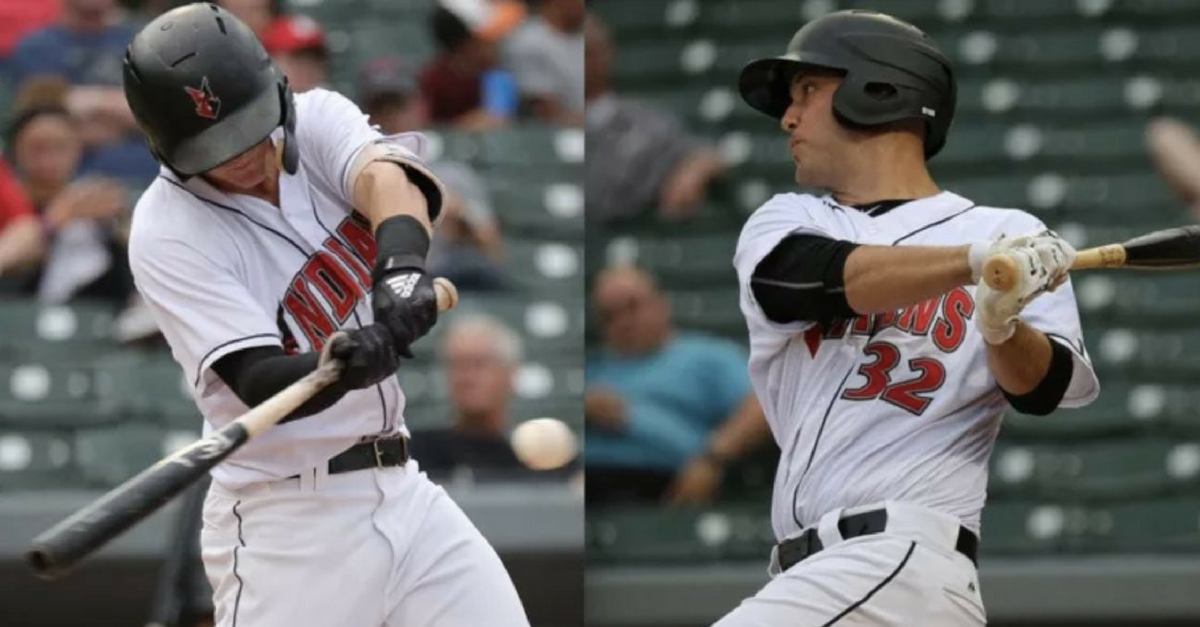 Twitter: @indyindians
Nobody in Major League Baseball has hit for the cycle this season. Truth be told, a pitcher is almost as likely to throw a no-hitter than a batter is to belt a single, double, triple, and home run in the same game. The Pittsburgh Pirates just had two minor league prospects go for the cycle? in the same game.
Kevin Newman and Jacob Stallings each accomplished the feat for the Indianapolis Indians, the Pirates? Triple-A affiliate, on Tuesday night.
It was the first-career cycle for either prospect, and they each got it in the bottom of the eighth inning of a 12-5 victory over the Lehigh Valley IronPigs at Victory Field in downtown Indianapolis.
Both had pretty special moments to get there, too.
Newman, a shortstop, blasted a solo homer to get his cycle.
Then, Stallings, a catcher who has been called up to the MLB each of the last three seasons, hit his first triple of the season to finish his. He only had five triples in his seven-year professional career before it.
What a night, indeed. It was baseball history.
The two Pirates minor leaguers accounted for nine hits, six RBIs, four runs, three doubles, two home runs, and two triples.
[Stallings] just came in [to the dugout], and we saw each other and then gave each other a big huge like, ?Wow, this pretty cool,?? Newman told the team reporters.
That?s an understatement because this has something that has never been done in the majors. However, teammates Gio Brusa and Jalen Miller did it for San Jose Giants, the Class A affiliate of the San Francisco Giants, in April.
The last Indianapolis player to hit for the cycle was current Pittsburgh Pirates first baseman and outfielder Josh Bell on April 22, 2016.
The last Pirates player to hit for the cycle was John Jaso on September 28, 2016 against the Chicago Cubs.
This is a night neither Newman or Stallings will ever forget because they made what seems impossible look rather easy.