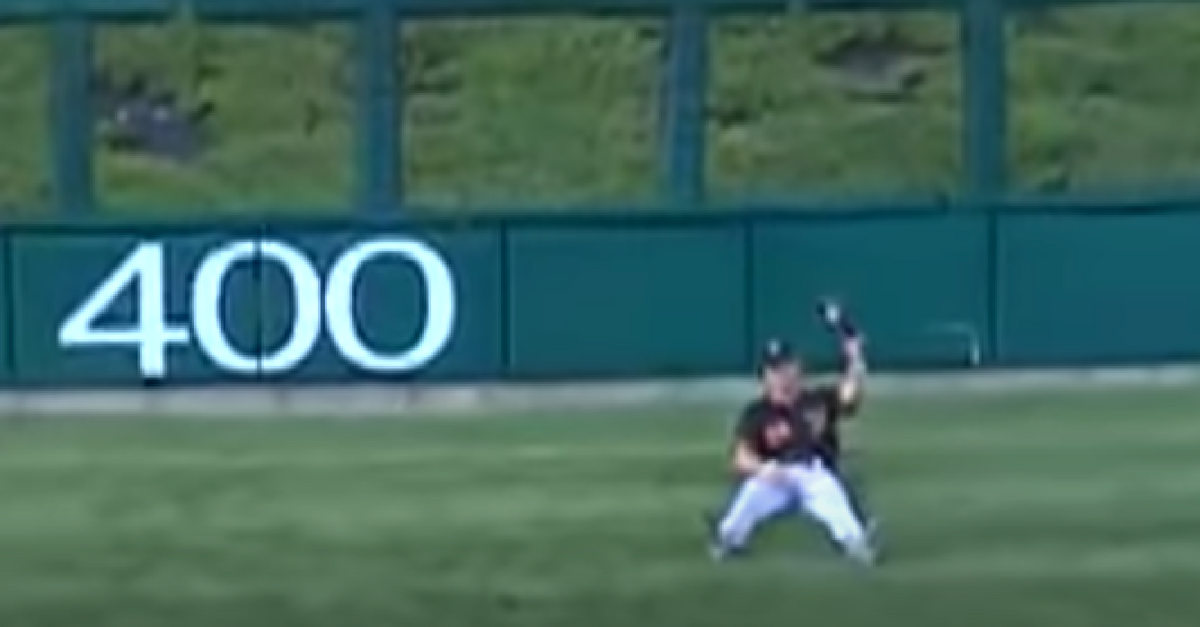 YouTube: minorleaguebaseball
A little over a month ago, Myles Straw got the greatest news of his professional career with a call up to Triple-A. The talented centerfielder is sure making the most of his opportunity, too.
Playing for the Fresno Grizzlies ? the Triple-A ball club of the defending World Series champion Houston Astros ? the 23-year-old prospect made one of the most insane catches you will see at any level of baseball this season against the Albuquerque Isotopes, the Triple-A affiliate of the Colorado Rockies.
Chasing a deep fly ball by Ryan McMahon in the bottom of the third inning, Straw got a great jump to the centerfield fence and tracked the ball the entire way. The only problem is that there is a hill in the outfield, which made Straw trip and fall.
But in a quick moment, Straw somehow got to his feet and dove to make the catch.
It?s just one of things you have to see to believe.
Straw, a former 12th-round pick in the 2015 MLB Draft, went 0-for-4 at the plate in the Grizzlies? 8-5 win, but you better believe he made the play of the game.
A Garden Grove, Calif., native who played his college ball at St. Johns River State College, Straw is batting .289 with 16 stolen bases in 32 games for Fresno. He hit .327 with one home run, 17 RBIs and 35 stolen bases for Double-A Corpus Christi in Texas in 65 games to start the 2018 season.
Straw might not be the biggest prospect at 5-foot-10, and he certainly does not have a ton of power hitting the baseball, but he can sure fly around the bases in the Minor League and make jaw-dropping, spectacular plays like he did against Albuquerque.
It is an unbelievable highlight Straw will remember forever.