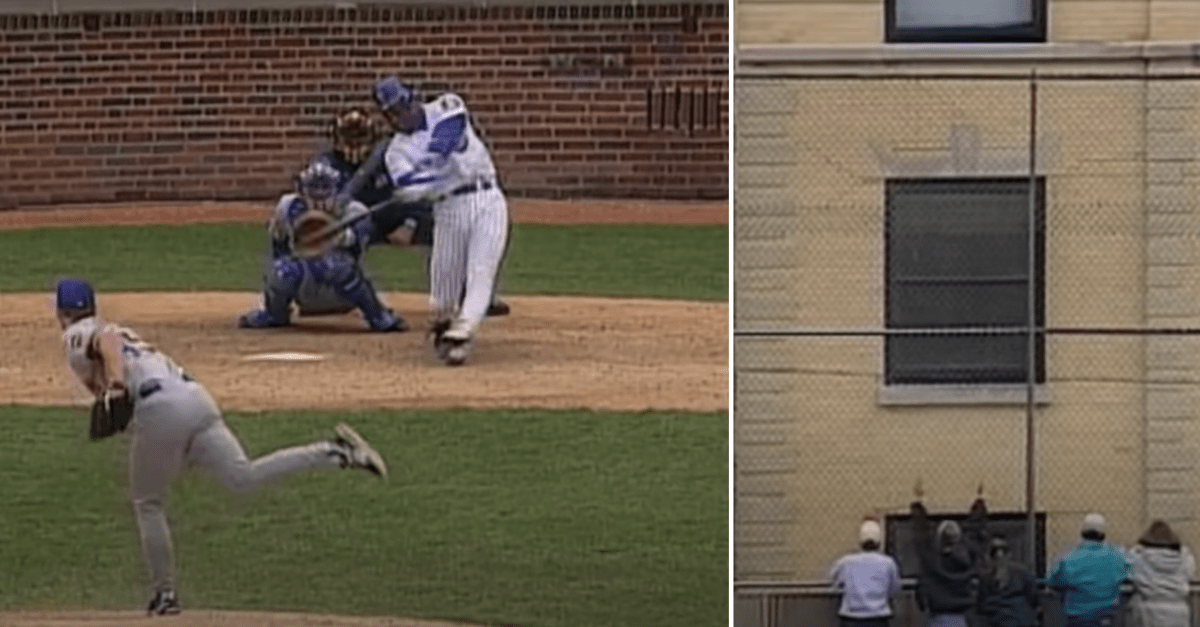 Screenshots from YouTube
Before Sammy Sosa was a household name in Major League Baseball, becoming famous for the historic home run chase with Mark McGwire during the 1998 season, he was still a long ball machine. The Chicago Cubs outfielder regularly dazzled the Wrigley Field crowd with blasts that oftentimes flew over the bleachers and out of the stadium. He was a beast.
On May 5, 1996, Sosa went yard twice against the New York Mets. He took pitcher Pete Harnisch deep in the first inning and belted another off pitcher Jerry Dipoto in the bottom of the ninth inning to give him nine home runs early in the season.
More importantly, it was his second walk-off home run in three days against the Mets, but the second one proved rather costly because it broke an apartment building window across the street.
Sammy Sosa Breaks Window With Home Run
RELATED: Sammy Sosa Looks So Different Now That He's Retired
Sammy Sosa was known for his tape-measure shots — They were his specialty. Taking a pitch out of the Friendly Confines was almost a regular thing and why fans used to camp out on Waveland Avenue over the the left field fence.
This one, in particular, was different.
Not only was the home run a walk-off blast to give the Cubs a 5-4 win, it also broke a window at the apartment building and gave the legendary Harry Caray the perfect moment to deliver one of his iconic MLB calls.
"Way back, it might be… it could be… CUBS WIN! CUBS WIN! CUBS WIN! HOLY COW! Look at the left fielder, he hasn't moved yet. He has not budged. And here comes the Cubs out on the field. Boy, oh, boy, that must've hit the house… on the fly."
When Sosa hopped after hitting a ball, fans knew the slugger caught it all. The only question was where it was going to land. That home run just happened to break a window and was a price the Cubs were likely very gracious to pay.
Sosa was one of the undoubtedly one of the greatest power hitters of all time and helped take Cubs baseball to new heights. This was just another example.