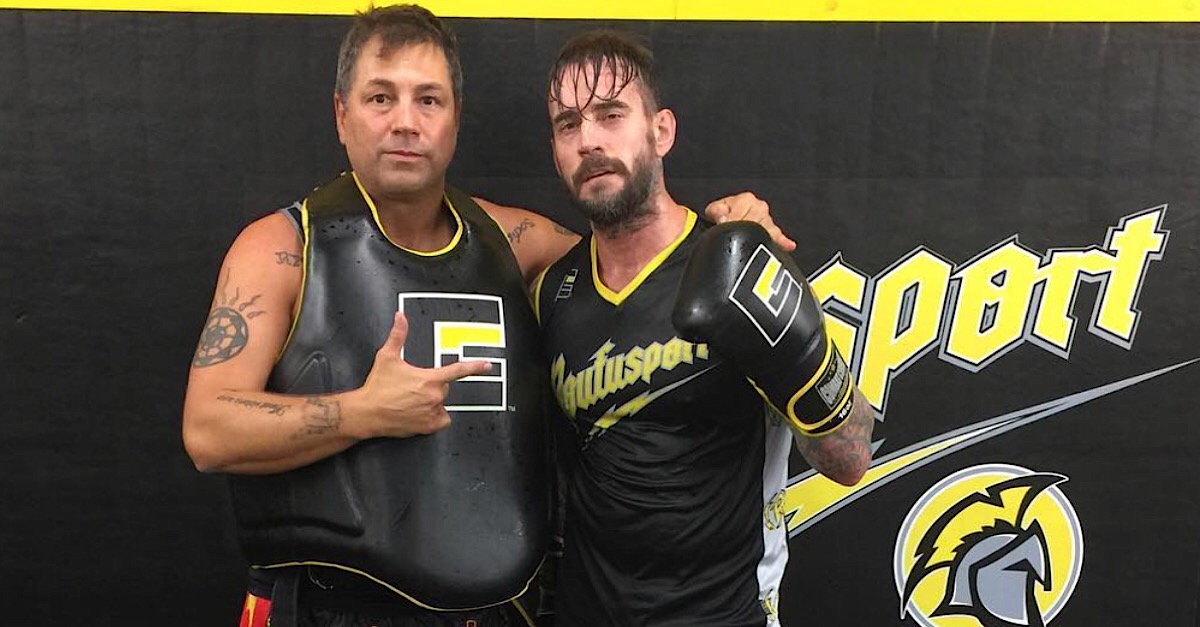 @dukeroufus/Instagram
The last time we saw CM Punk inside the Octagon, he threw an opening flailing punch, was taken to the ground and tapped out by UFC newcomer Mickey Gall.
More than a year later, Punk is apparently still at it and looking forward to his next fight. His trainer, Duke Roufus, posted the following on Friday, noting they were "back in #PunkCamp."
https://www.instagram.com/p/BaNDjb1jDFi/
There has been plenty of speculation on what Punk does next, but it was teased back in July that the 38-year-old fighter would be lining up another fight this year.
Punk, who joined UFC officially in December 2014, has had a questionable status with the company since his debut last year.
News of the potential fight is surprising considering UFC President Dana White has been asked numerous times about Punk since UFC 203, and while he's never confirmed whether he'd compete again, he did say it's "probably not" going to happen.