UFC screenshot
After Conor McGregor's 10th-round loss to Floyd Mayweather Saturday night, plenty have called for the latter to take a step into the Octagon. Mayweather, who "retired" after the win, hasn't made any notion that he'd even entertain the idea (aside from saying he would in the leadup to the fight), but he should take after former boxer James Toney and stay far away from MMA.
Toney was a knockout artist, Randy Couture was nearing the end of his career and Boston, Massachusetts was the home for this historic matchup.
Toney, like Conor McGregor, had the "puncher's chance," only the former had to worry about options other than some combo of a right and a left. For Couture, it took him mere seconds to take down Toney, pummeling him with rights and lefts from full mount.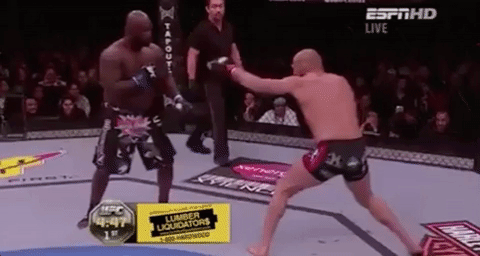 It was a ground seminar from there, as Couture transitioned through a variety of chokes, holds and punches into the eventual arm-triangle choke, where Toney would submit.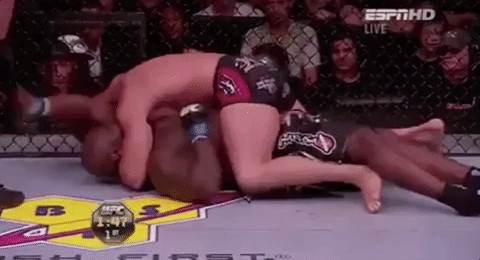 There should never be any doubt how Mayweather would fair in the Octagon — it simply wouldn't be fair.
Toney was 77-10-3 with 47 knockouts over his boxing career. He finished his MMA career 0-1. Couture retired from UFC in 2011 at 19-11.