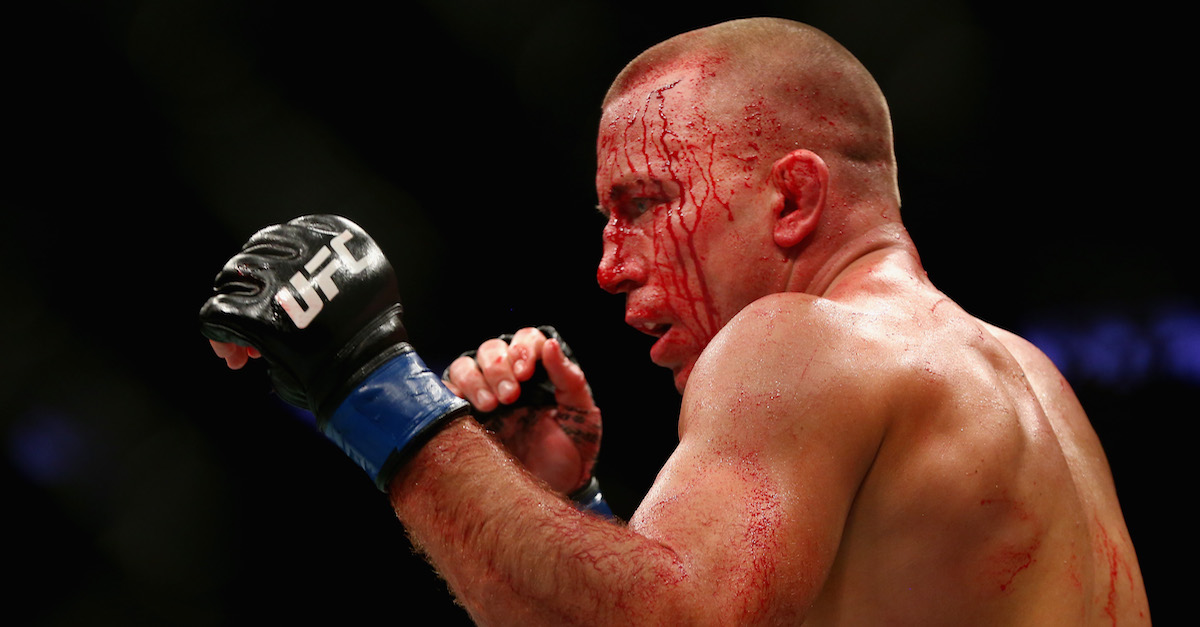 Mike Stobe/Getty Images
NEW YORK, NY - NOVEMBER 04: Georges St-Pierre of Canada fights Michael Bisping of England in their UFC middleweight championship bout during the UFC 217 event at Madison Square Garden on November 4, 2017 in New York City. (Photo by Mike Stobe/Getty Images)
Georges St-Pierre hasn't fought since his middleweight title was stripped following his win over Michael Bisping, but the MMA legend's coach has his sights set on a major fight for his return to the Octagon — Conor McGregor.
According to FanSided, GSP's coach, Firas Zahabi, told Express Sport that it would be a "brilliant fight.
"I don't think [a fight against McGregor is] crazy," Zahabi said. "I've been asking for that fight for over a year and a half now. I don't think it's a crazy fight. I think it's a brilliant fight."
Related: Georges St. Pierre's run as UFC Middleweight Champion is over before it really began
"It would probably be the biggest fight in UFC history and MMA history," Zahabi said. "And that record wouldn't be broken for ten years. So why not do it?"
McGregor hasn't fought in the UFC since he defeated Eddie Alvarez in November of 2016. His last fight was a boxing match against Floyd Mayweather.
St-Pierre is 26-2, and the 36-year-old Canadian is one of the best fighters in MMA history. McGregor is on the short list of greatest fighters in the sport, too, and he's probably the biggest draw ratings wise.
A fight between the two would certainly be a ratings phenomenon, so hopefully MMA fans will be hoping the fight happens sooner rather than later.