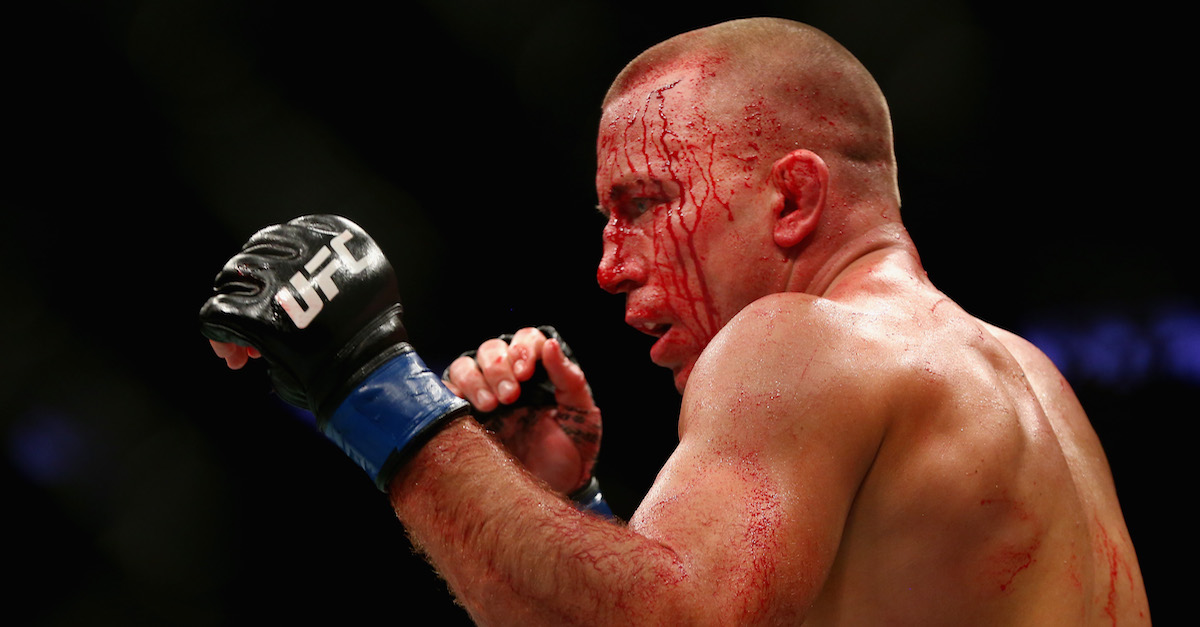 Mike Stobe/Getty Images
NEW YORK, NY - NOVEMBER 04: Georges St-Pierre of Canada fights Michael Bisping of England in their UFC middleweight championship bout during the UFC 217 event at Madison Square Garden on November 4, 2017 in New York City. (Photo by Mike Stobe/Getty Images)
Georges St-Pierre will defend the Middleweight Championship against Interim Middleweight Champion Robert Whittaker, according to UFC President Dana White.
Whittaker (19-4-0) became the first Australian champion with a win over Yoel Romero back in July. St-Pierre (26-2) defeated Bisping on Saturday night at UFC 217.
GSP returned to the Octagon after a five-year layoff. His last loss came all the way back in 2007, with 13 consecutive wins before the sudden disappearance from the UFC. His last seven fights ended in decision.
Whittaker hasn't lost since 2014, with eight consecutive victories.