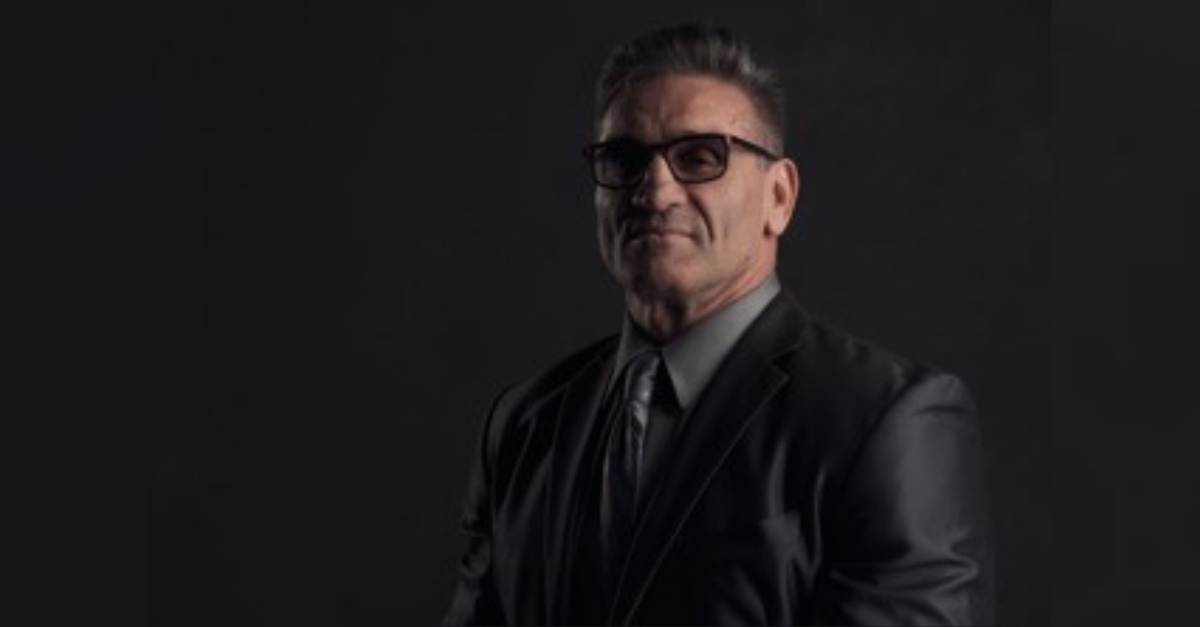 Marcello Rostagni
If it were up to Ken Shamrock, he would still be fighting. The love he has for it, and the various rings that made him a living legend, will never go away. That?s exactly why he?s using the same unparalleled tenacity that once earned him ?The World?s Most Dangerous Man? title to hit the combat world with a vicious combination never seen before.
Let it be clear: Shamrock, now 55, isn?t making a comeback. Father Time, as he realized, is forever undefeated, and despite his desire to compete, those days are likely in the rearview mirror for everyone to reminisce about.
?It was hard for me, but I understand it,? Shamrock told FanBuzz. ?I understand the process. I understand how things are, and so I need to move past that and do something that I can help other people achieve their dreams and their goals. That?s really where I?m at right now.?
Life has a beautiful way of working out, though. When one door quietly closed, another opened wide for the UFC Hall of Fame fighter and former WWE superstar. Much like any fighter would, Shamrock waited for the right time to strike and, from the sounds of it, he found gold.
Shamrock, alongside long-time business partner and co-founder Des. W. Woodruff, have officially launched Valor Bare Knuckle Inc., or Valor BK, a new professional bare-knuckle fighting organization.
This isn?t just some idea Shamrock came up with for a cruise down memory lane. This has been in the works for at least five years, and it?s now time to show the rest of the United States and world the next greatest thing in combat sports.
What is Valor Bare Knuckle?
Ken Shamrock still remembers those no-holds-barred days like it was yesterday. The deafening chants of ?stand him up, stand him up? is why he fell in love with bare-knuckle fighting in the first place. It eventually became his dream to get back to it and own a bare-knuckle fighting promotion.
Now, he has it.
Valor Bare Knuckle isn?t just thrown together. This is Shamrock?s passion project to educate people ? from die-hard to casual fans ? about the sport and take it to the next level.
?It?s skillful. It?s very skillful,? Shamrock, a four-time heavyweight world champion and former UFC fighter, said. ?And we want people to understand that and be educated to that. It?s very important because bare knuckle belongs up there with the best of combat sports.?
Bare-knuckle fighting is a small circle at the moment, but, ready or not, expect that to change.
?Bare knuckle, man, if you try to swing for the fences and you?re not getting more accurate with your strikes, you?re going to end up in a bad spot,? the King of Pancrase champion added. ?Most people who are in that combat sports arena understand that.?
That?s the idea and design behind the organization, one Shamrock is crazy about. It?s all about professionalism ? from fighters to promotion to end product ? and making Valor BK known for being ?very classy.?
When is VBK: 1?
Ken Shamrock, a mixed martial arts (MMA) legend, and investment strategist Des Woodruff will waste absolutely no time showcasing Valor Bare Knuckle Inc. to the world. The first Valor BK fight is less than a month away.
VBK: 1 will take place on Saturday, September 21, 2019 at 4 Bears Casino and Lodge in New Town, North Dakota.
So what should fans expect from the inaugural event?
?Right out the gate we want to make sure they understand that Valor is going to put out professional fights and Valor is going to put out top-level fighters, people that want to be in the ring that have courage and honor and that they?re not going to quit? We are going to put Valor up on a pedestal when it comes to that professional leadership that comes from the business standpoint to the fighter?s standpoint. It?s all from the top, down. It?s so well run, so professionally done, that you?ll see the difference.?

? Valor Bare Knuckle Co-Founder Ken Shamrock
Additionally, as announced in a live interview with Forbes, fans had the chance to choose matchups between UFC veterans Rameau Thierry Sokoudjou, Jack May, and Mark Godbeer, and kickboxing legend ?Mighty Mo.?
?Ken Shamrock?s promotion is an opportunity to wow all the fans for this first ever valor bare knuckle event this Saturday,? Mighty Mo said. ?The other heavyweights are going to be messing with a lot of power. Do the math. It only takes one right hand and it?s bedtime.?
?First of all, it?s an honor to fight for Ken Shamrock and it?s also an honor to step into the pit with legends of combat sports,? Mark Godbeer added. ?The fans pay to be entertained and I get paid to entertain the fans and that?s what this Saturday is all about.?
Take a look at the full main event fight card, including the heavyweight tournament.
Main Event Heavyweight Tournament
? Rameau Sokoudjou vs. Mighty Mo
? Jack May vs. Mark Godbeer
Co-Main Event
? Ishe Smith vs. Estevan Payan
Main Card
? James McSweeney vs. Brian Heden
? Mike Richman vs. JC Llamas (Welterweight)
Prelims
? Dane Sayers vs. Joshua Dyer
? Chris Jensen vs. John Carmona
A ValorBK champion will be crowned.
How to Watch VBK: 1
If you are not attending the highly-anticipated event at the New Events Center of 4 Bears Casino & Lodge, it will be available live on pay-per-view at 9 p.m. ET on Saturday, September 21.
The PPV will be available on iNDEMAND, DIRECTV, DISH, VUBIQUITY, Bell TV, Shaw Communications, Rogers and Sasktel in Canada, and FITE.TV.
The price to watch the first event for the bare-knuckle boxing promotion is $29.95.
?It?s fight week and all of these guys are pumped and ready for the pay-per-view this Saturday," Shamrock said. "We are going to blow everyone away with our first bare knuckle event. It?s our time. Valor Bare Knuckle is here and it?s here to stay.?
What to Expect From Valor Bare Knuckle Inc.
Social media has really starting blowing up bare-knuckle boxing (bkb), and VBK1 hopes to make it even bigger. With a UFC Hall of Famer and former pro wrestling superstar like Ken Shamrock, spearheading the event, this first fight is looking to make a statement.
Shamrock, of course, and his talented team will all be there to witness history.
?Oh, I?ll be there and I?ll definitely be all over the place,? Shamrock told FanBuzz. ?For me, it?s just going to be an honor to be there, to be able to meet the fans, be able to talk to the fighters, and be able to watch this thing just go, and be able to have the dream that I?ve had for so long come to fruition.?
As for what fans can expect from the opening night, Shamrock, the former NWA/TNA champion, certainly has a vision for success while watching each contender.
?I hope I see an exciting card. I want to see guys go in there and fight their hearts out,? he said. ?I want to see us develop our heavyweight champion out of that tournament. That tournament is going to be something special. And I think once that tournament is done, I want people to just be so exhausted, like, ?What a fight. What. A. Fight.??
When it?s all said and done, Shamrock wants everyone to walk out of the arena feeling exhausted but happy.
Himself included.