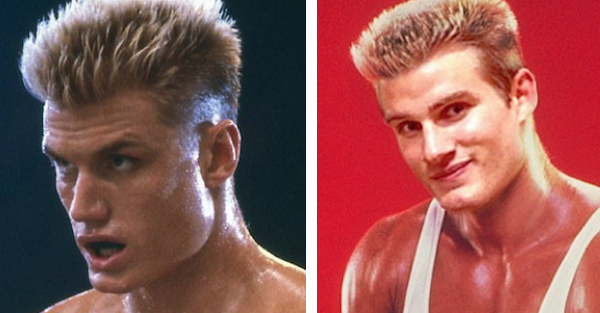 @sagenorthcutt/Twitter
Rising UFC star Sage Northcutt could soon have a starring role on an even bigger stage than a MMA platform.
According to MMAFighting.com, Northcutt sent in an audition tape for the role of Ivan Drago's son in Creed 2, which is set to come out in November of 2018. Ivan Drago, of course, was Rocky's nemesis in Rocky IV, and Northcutt does resemble Dolph Lundgren, who played Drago in the film.
Related: UFC 217 results: Three titles change hands at Madison Square Garden showdown
"The new Creed 2 movie is coming out so I was actually going to audition for that," Northcutt said. "Got a little audition tape so hopefully that goes through. That would be pretty neat. Being Ivan Drago's son in the movie? That would be pretty fun.
"I had some friends of mine and they were talking about it with me and I just got linked up with it. A few people, Mr. [Urijah] Faber mentioned it too, so it was really cool how it all came together."
The 21-year-old Texan looks the part, and his acting skills don't necessarily have to be top notch to play a rival boxer in a movie. The first installment of the Creed series was highly praised, and the sequel has plenty of promise — especially since it includes the children of two of Rocky's biggest rivals in the film series.
(h/t Uproxx)