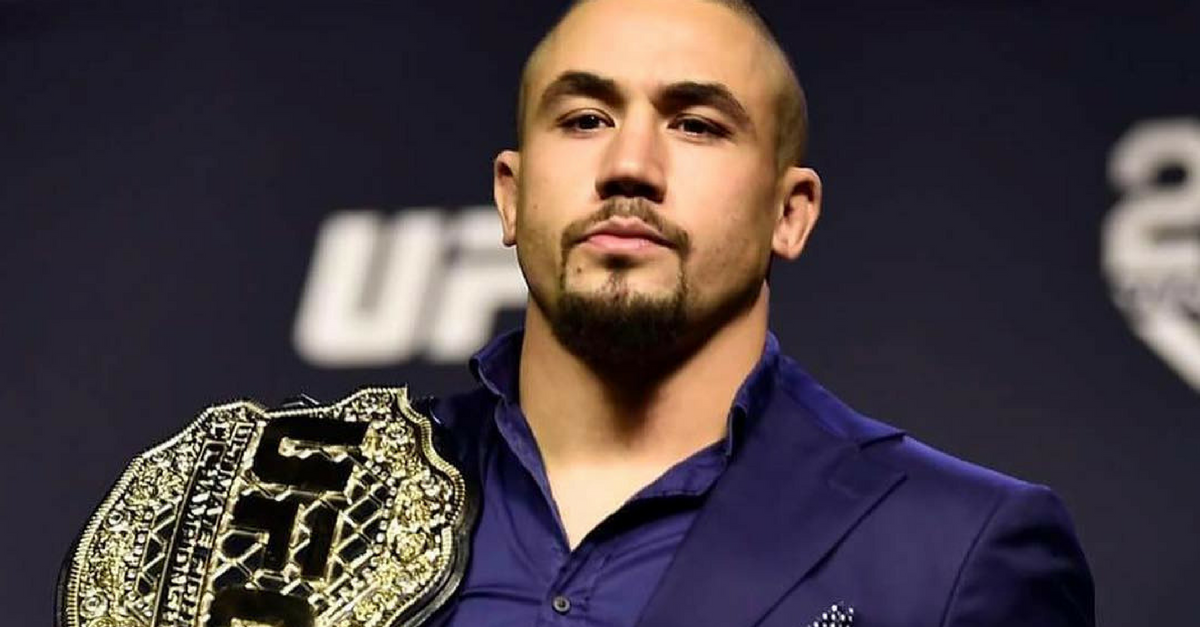 Instagram: @robwhittakermma
Instagram: @robwhittakermma
The UFC Heavyweight division is already a toss-up with the Cormier-Miocic-Lesnar love triangle. Welterweight champion Tyron Woodley and interim champion Colby Covington hate each other with a burning passion, but haven't set a date to unify the title. Now, another weight class is going to be put on hold while its champion recovers from surgery.
The current UFC Middleweight Champion, Robert Whittaker (21-4), announced that he won't enter the octagon again until 2019.
"The Reaper" has said he anticipates returning to defend his title against third-ranked Chris Weidman at UFC 231. Kelvin Gastelum, the division's fourth-ranked fighter, is also in the mix for a title shot in 2019.
Whittaker suffered a broken hand in the first round of his UFC 225 split decision win over Yoel Romero. After a plate and screws were used to fix his right hand during surgery, as well as ligament damage in his left hand, Whittaker announced his hiatus on Ariel Helwani's MMA Show.
After Whittaker beat Romero at UFC 213, he was named the UFC's interim middleweight champion; Michael Bisping, champion at the time, was not fighting due to a knee injury. Whittaker missed the rest of 2017, himself, recovering from a left knee injury.
When Georges St-Pierre vacated his Middleweight title in December 2017, Whittaker was dubbed the undisputed champion without having to fight for unification of the titles.
Whittaker pulled out of a his first title fight due to an injury at UFC 221 against Luke Rockhold. He was replaced by Romero, who won the fight. Romero, however, missed weight and was not eligible to be named the interim champion.
At UFC 225, the bout was originally set to be for the UFC Middleweight Championship, however Romero weighed in over the 185-pound limit again; the match was billed as a non-title catchweight bout.
Whittaker, fighting out of Sydney, Australia, is one of only two current UFC title holders to be born outside of the United States; the other is current UFC Lightweight Champion Khabib Nurmagomedov, born in Russia.
The Australian won the welterweight tournament in the first season of The Ultimate Fighter: The Smashes. He's also agreed to coach the upcoming season of The Ultimate Fighter 28.
It will be another division put on hold for the UFC. President Dana White's efforts to groom contenders with a deeper pool of talent has brought the UFC unprecedented success.
Having a superstar champion like Conor McGregor or Ronda Rousey for the sport to lean on has been missing, and losing Whittaker again only adds to the void left behind.
Whittaker claims three Performance of the Night and four Fight of the Night bonuses to his 25-fight resumé.
We'll have to see what White and the UFC cook up next with the Middleweight division on hold.