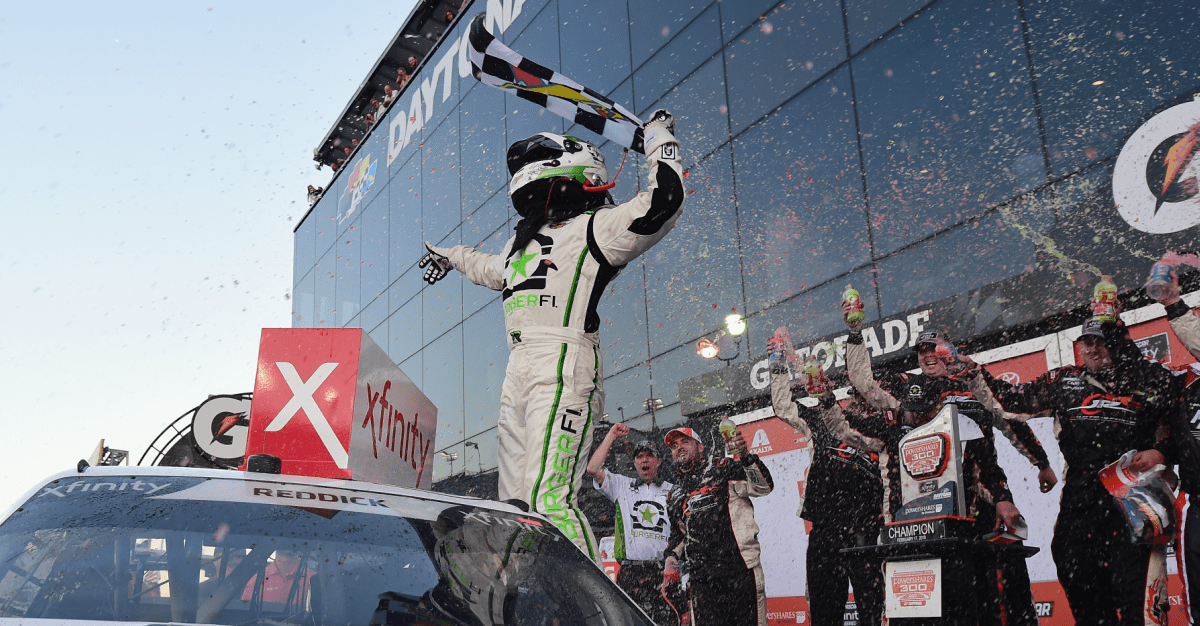 Jared C. Tilton / Stringer
JR Motorsports driver Tyler Reddick is fresh off winning at Daytona in the Xfinity series. After winning such a huge race, a sponsorship deal might seem like an afterthought, but in today's NASCAR, even the smallest deal is gold.
Beginning this week in Atlanta, Reddick will be sponsored by Nationwide Children's Hospital for five races, according to NBCSports. Nationwide has a long relationship with team owner Dale Earnhardt Jr.
"I know how important Nationwide Children's Hospital is to Dale and Amy (Earnhardt), Kelley and everyone at JR Motorsports," Reddick said in a press release. "I'm proud to be supporting their cause and it's been eye-opening to learn about the tremendous work they do for children and their families across the country. I'm looking forward to visiting the hospital and meeting their Patient Champions."
Related: Good news keeps on coming for Bubba Wallace after solid outing at Daytona 500