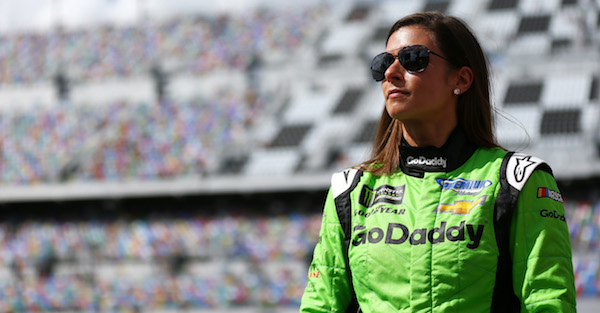 Sarah Crabill/Getty Images
DAYTONA BEACH, FL - FEBRUARY 11: Danica Patrick, driver of the #7 GoDaddy Chevrolet, stands on the grid during qualifying for the Monster Energy NASCAR Cup Series Daytona 500 at Daytona International Speedway on February 11, 2018 in Daytona Beach, Florida. (Photo by Sarah Crabill/Getty Images)
Danica Patrick just finished her last Daytona 500, and unfortunately her NASCAR career ended with a crash about halfway through the race.
Patrick has one race left in her career ? the Indy 500 in May ? but she and new boyfriend Aaron Rodgers have both moved on to the offseason.
Patrick posted a picture with Rodgers on social media for the first time, and the two were at the beach with her family. She also posted a several pictures of her last experience at Daytona. Click the arrow to scroll through.
Related: NASCAR fans are wondering if one tradition will return with Danica Patrick retiring
Rodgers attended the Daytona 500 with Patrick and watched her compete there for the final time.
The two have reportedly been dating since December. Patrick previously dated fellow NASCAR driver Ricky Stenhouse Jr.
(h/t 247Sports)