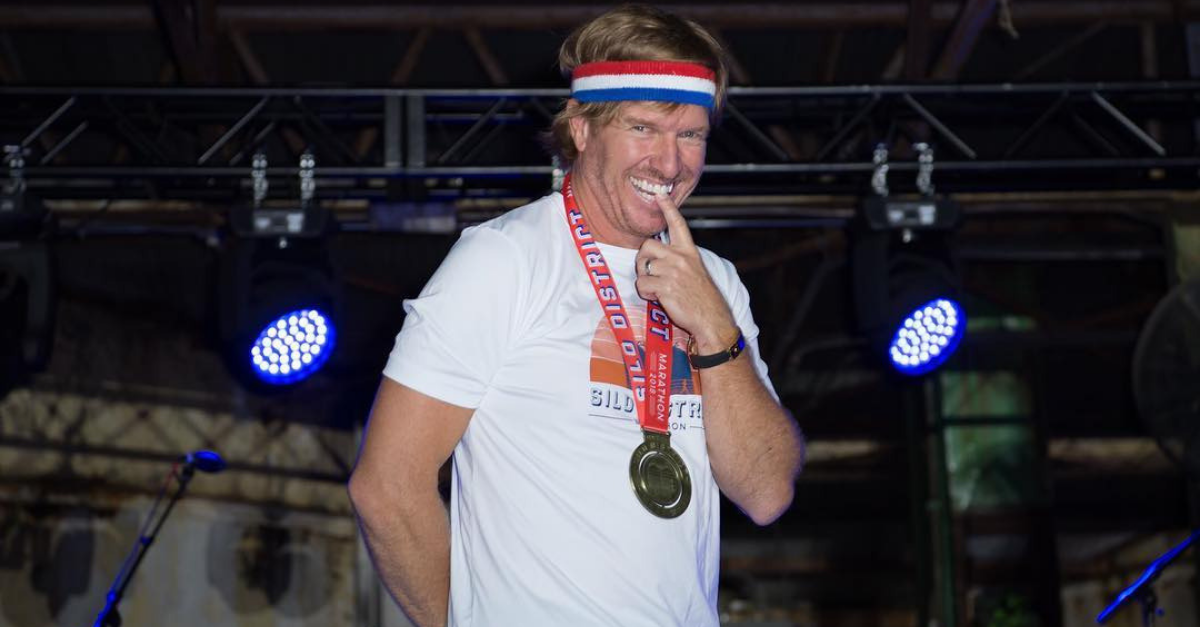 Instagram: Chip Gaines
Before Fixer Upper became a successful cable television show on HGTV, Chip Gaines, much like all of us, had dreams of being a professional athlete. That's not an uncommon thing by any stretch of the imagination, but the famous home renovation star was dead serious about it.
Growing up in Colleyville, Texas, Chip wanted to be a baseball player. His father, Bob Gaines, used to throw ground balls to his son all of the time after the family moved from Albuquerque, New Mexico when he was in the third grade, according to Dallas News.
Chip, who started playing baseball in the first grade, attended Grapevine High School, where he played second and third base during his junior and senior years. He even went on to play college ball at Northlake College in nearby Irving, Texas.
Then, the dream ended.
Per the Dallas News, Chip Gaines transferred to Baylor University, but did not make the team. Suddenly, what he had worked for up until that point was simply gone.
RELATED: Lee Brice: The Clemson Football Player Turned Country Music Superstar
"It was devastating," Gayle Gaines, Chip's mother, said. "We were all just heartbroken."
Things turned out quite alright for Chip Gaines. Actually, it's been more than alright.
After graduating from Baylor, Chip stayed in Waco, Texas, met his wife Joanna Gaines and has been making a name for himself ever since in real estate and owning the Magnolia Market at the Silos in the college town.
Chip and Joanna Gaines are television and social media stars and have a beautiful family with five kids; Drake, Ella, Duke, Emmie Kay and Crew. Just recently, the power couple known for taking old houses and making them look incredible announced on The Tonight Show Starring Jimmy Fallon that they will return to television and have on a new show on the Discovery network.
According to E! News, the Fixer Upper star pair has a reported net worth of $5 million and the HGTV show had the most viewers of similar shows in the entire network. That's living the American dream right there.
"I thought we were raising the next great superstar baseball player," Bob Gaines said. "Instead, I raised the next great father, husband and businessman, and now he's famous."
Although the dream of becoming a baseball superstar didn't exactly work out, the 44-year-old Chip and his wife Joanna certainly found the next best thing in life and being a TV star definitely is not a bad thing.