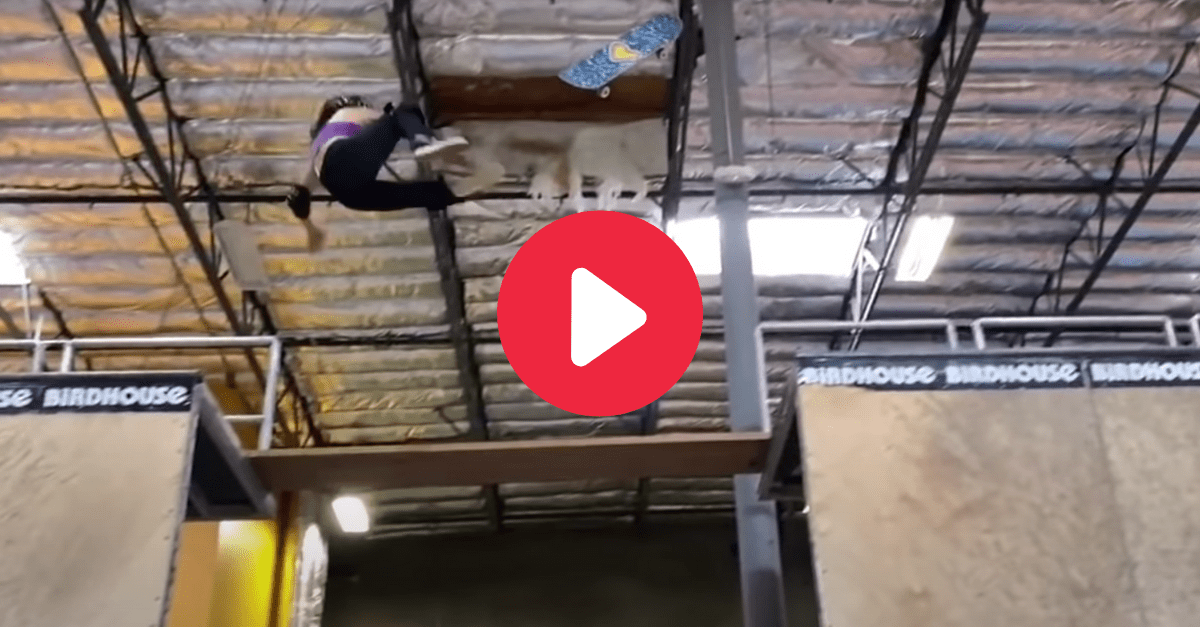 Screenshot from YouTube
Sky Brown is an 11-year-old skateboarder with big dreams. She is set on winning gold at the 2021 Tokyo Olympics next summer. Nothing is going to stop her, either. Not even a horrific fall that put her in the hospital.
As the young skateboarding star was training in California, Brown, going at a good rate of speed, lost her board and rapidly fell from the air. She landed head-first off the ramp on her hand, according to her father Stewart, and was taken to a hospital by helicopter.
?Sky had the gnarliest fall she?s ever had and is lucky to be alive,? Brown?s father told BBC. ?Sky remains positive and strong, the whole medical team is shocked to see her positivity.?
Brown suffered skull fractures and broke her left wrist and hand, but she?s determined to train even harder next time.
Skateboarder Sky Brown?s Horror Fall
RELATED: Boxer Floyd Mayweather to Pay for George Floyd?s Funeral
When British skateboarder Sky Brown showed up at the hospital, ?everyone was fearful for her life.? She was unresponsive after taking a massive fall. It was beyond scary, but she?s a fighter and wanted to let everyone know she was still positive from her hospital bed.
Brown said her ?helmet and arm saved my life? and shared her message on social media, including her Instagram and YouTube channel, which has over 125,000 subscribers.
?I don?t usually post my falls, or talk about them, because I want people to see the fun in what I do, but this was my worst fall. And I just want everyone to know that it?s OK. Don?t worry. I?m OK. It?s OK to fall sometimes and I?m just going to get back up and push even harder. I know there?s a lot of things going on in the world right now. I want everyone to know that, whatever we do, I?m just going to do it with love and happiness.?
Brown, who was born in Miyazaki, Japan, is looking to become Britain?s youngest summer Olympian at the Tokyo games, which were postposed due to the coronavirus pandemic and COVID-19 outbreak.
So while everyone is waiting for her Olympic debut next year, let?s all hope the skater has a speedy recovery.