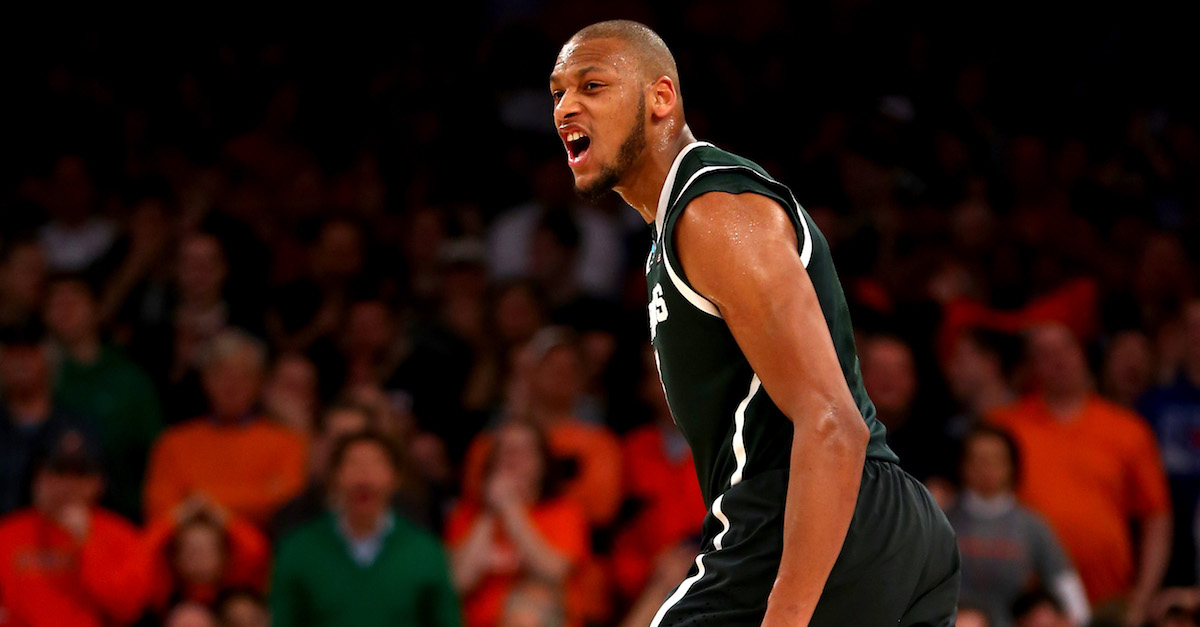 Elsa/Getty Images
NEW YORK, NY - MARCH 28: Adreian Payne #5 of the Michigan State Spartans reacts after hitting a three pointer late in the game against Virginia Cavaliers during the regional semifinal of the 2014 NCAA Men's Basketball Tournament at Madison Square Garden on March 28, 2014 in New York City. (Photo by Elsa/Getty Images)
Former No. 15 overall selection and current two-way player for the Orlando Magic, Adreian Payne has been released, per Adrian Wojnarowski of ESPN.
Payne, who has split time with the Magic and their G-League team, the Lakeland Magic, was named in ESPN's shocking story, which detailed alleged coverups of sexual assault incidents.
Payne was named in a 2010 incident with former teammate Keith Appling. No charges were filed, but Payne reportedly told he could "understand how she would feel that she was not free to leave."
The woman involved told police she was penetrated vaginally, anally and orally despite her telling Appling and Payne, "I don't want it," "stop," and "don't."
Payne was drafted in the 2014 NBA Draft by the Atlanta Hawks. He's spent time with the Hawks, Minnesota Timberwolves and Magic over the past four seasons.
Football coach Mark Dantonio and basketball coach Tom Izzo both have acknowledged no plans to retire despite the investigation into the alleged coverups.