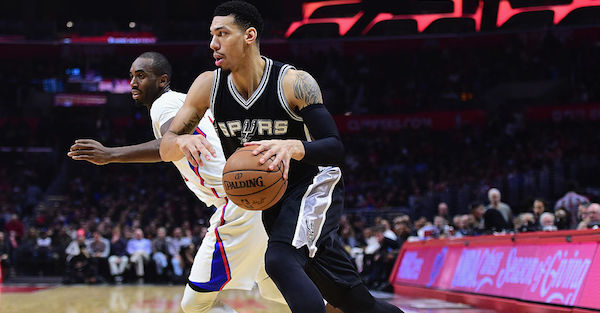 Harry How/Getty Images
LOS ANGELES, CA - DECEMBER 22: Danny Green #14 of the San Antonio Spurs drives on Luc Mbah a Moute #12 of the LA Clippers during a 106-101 loss to the LA Clippers at Staples Center on December 22, 2016 in Los Angeles, California. NOTE TO USER: User expressly acknowledges and agrees that, by downloading and or using this photograph, User is consenting to the terms and conditions of the Getty Images License Agreement. (Photo by Harry How/Getty Images)
After being bounced from the NBA playoffs in the second round, the Houston Rockets have added multiple pieces to their roster in an attempt to catch the Golden State Warriors.
The Rockets traded for star point guard Chris Paul earlier in the offseason, and they recently signed Paul's former Los Angeles Clippers teammate Luc Mbah a Moute, according to ESPN's Chris Haynes.
Related: ESPN insider shoots down rumored blockbuster Carmelo Anthony trade
Mbah a Moute shot a career-best 39 percent from 3-point range last season with the Clippers, and he was the Clippers' best wing perimeter defender the last two seasons.
The Rockets have aimed to bolster their defense in an effort to contend with the Warriors. While they traded defensive stopper Patrick Beverley, they added Chris Paul, who is still one of the top defensive point guards in the league. Houston also added perimeter defender P.J. Tucker.
This will be Mbah a Moute's sixth NBA team in his 10 seasons in the league. He was drafted in the second round by the Milwaukee Bucks in 2008 out of UCLA, and he has also played for the Sacramento Kings, Minnesota Timberwolves, and the Philadelphia 76ers.
Mbah a Moute has averaged just over six points and four rebounds per game during his career.