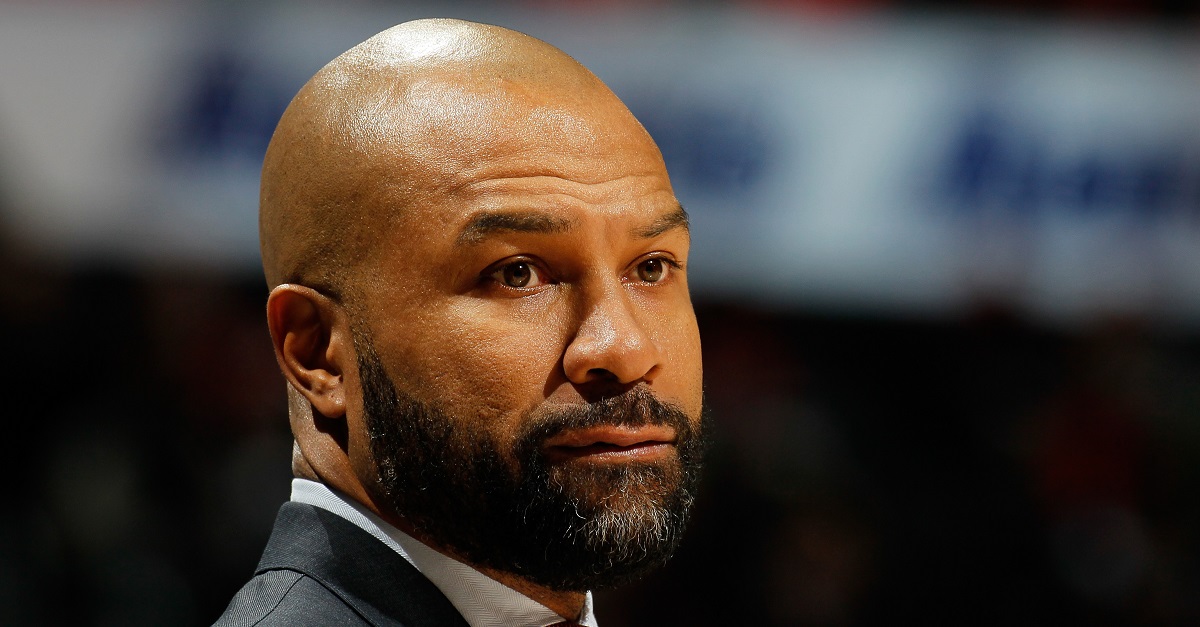 Kevin C. Cox/Getty Images
ATLANTA, GA - JANUARY 05: Derek Fisher of the New York Knicks looks on during the game against the Atlanta Hawks at Philips Arena on January 5, 2016 in Atlanta, Georgia. NOTE TO USER User expressly acknowledges and agrees that, by downloading and or using this photograph, user is consenting to the terms and conditions of the Getty Images License Agreement. (Photo by Kevin C. Cox/Getty Images)
Former five-time NBA champion and Los Angeles Lakers star Derek Fisher was arrested last month on suspicion of drunk driving. Now, he's being charged with two counts of DUI according to TMZ:
RELATED: Derek Fisher arrested in California
He was arrested last month after his car was overturned in a single-car accident. Fisher was driving a 2015 Cadillac when his vehicle veered right, continued across the right shoulder and hit the raised concrete curb and wood/metal guardrail, according to a California Highway Patrol account.
The car was actually registered to Matt Barnes, former husband of Fisher's romantic interest Gloria Govan. Fisher could face up to six months in jail if he is convicted on both counts of DUI. The likelihood is that he will get off without a minute in jail because it is his first offense.
He will likely end up on probation, be fined and will have to complete an alcohol education course as TMZ describes it.
[h/t SI.com]