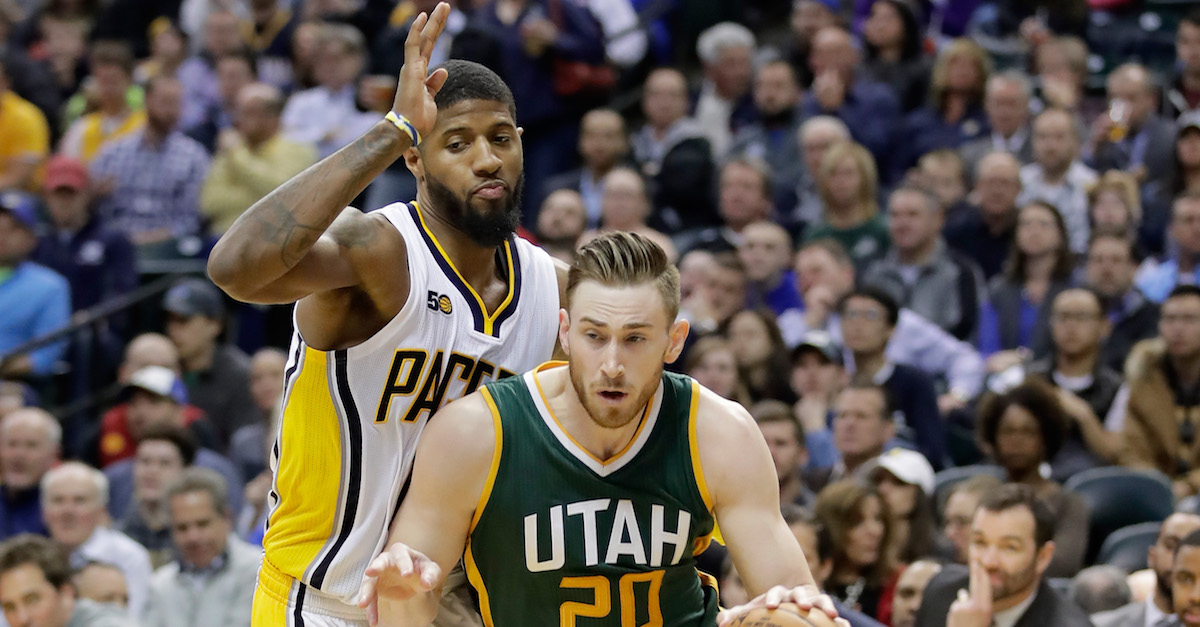 Andy Lyons/Getty Images
INDIANAPOLIS, IN - MARCH 20: Gordon Hayward #20 of the Utah Jazz dribbles the ball against the Indiana Pacers at Bankers Life Fieldhouse on March 20, 2017 in Indianapolis, Indiana. NOTE TO USER: User expressly acknowledges and agrees that, by downloading and or using this photograph, User is consenting to the terms and conditions of the Getty Images License Agreement (Photo by Andy Lyons/Getty Images)
Gordon Hayward, the former No. 9 overall selection, will reportedly make his free agency decision "in short order" after rapid visits to the Miami Heat, Boston Celtics and Utah Jazz, per Salt Lake Tribune.
Hayward, who is coming off an All-Star year for the Jazz and made it to the second round of the NBA playoffs has a chance to shake up free agency in a big way. He's the premier free agent in the 2017 class and is expected to visit the Heat on Saturday, Celtics on Sunday and Jazz on Monday.
Miami and Boston can offer Hayward a four-year max contract, while the Jazz can offer him a five-year.
The Jazz are reportedly active in trade talks, per the report, in attempts to bolster the roster around Hayward.
He averaged a career-best 21 points and five rebounds per game.
While the Jazz would like to keep their homegrown superstar, a move to Miami could help the rebuild alongside stud center Hassan Whiteside. Boston is reportedly hoping to pair Hayward alongside Paul George to form a super team of their own, but the Celtics would first need Hayward to agree to land up north, according to Adam Kaufman and Adrian Wojnarowski.
If the Celtics miss on Hayward, they're expected to target free agent power forward Blake Griffin.