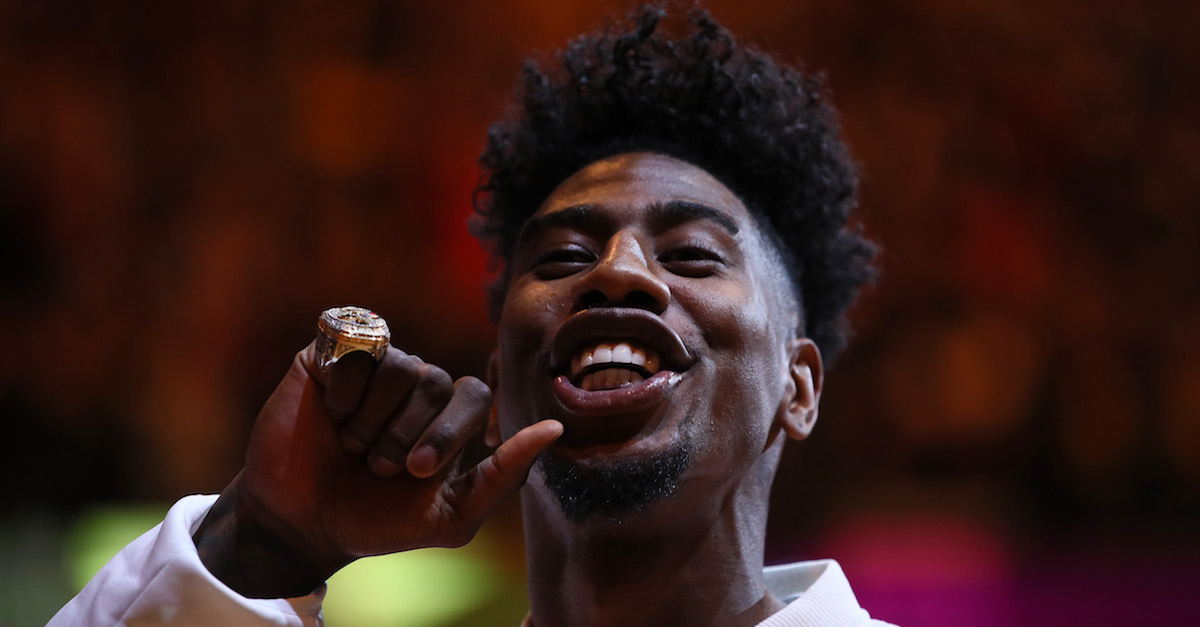 Ezra Shaw/Getty Images
CLEVELAND, OH - OCTOBER 25: Iman Shumpert #4 of the Cleveland Cavaliers shows his championship ring before the game against the New York Knicks at Quicken Loans Arena on October 25, 2016 in Cleveland, Ohio. NOTE TO USER: User expressly acknowledges and agrees that, by downloading and or using this photograph, User is consenting to the terms and conditions of the Getty Images License Agreement. (Photo by Ezra Shaw/Getty Images)
The Cleveland Cavaliers may not be done dealing quite yet after flipping Kyrie Irving to the Boston Celtics earlier in the week.
According to multiple reports, former first-round pick and 2016 NBA Champion Iman Shumpert is on the trade block. There are differing reports on who opened up the trade doors as ESPN reports:
"Lost in the attention surrounding Irving's trade request is that Iman Shumpert also requested a trade after the season, multiple sources told ESPN. Cleveland was in talks to trade Shumpert and his $10.3 million contract to Minnesota or Houston, but both deals fell apart. Logic would tell you that the Cavs will remain motivated to find a team to take Shumpert."
And Yahoo's Shams Charania says:
The guard has averaged over seven points and three rebounds per game over his six-year career.