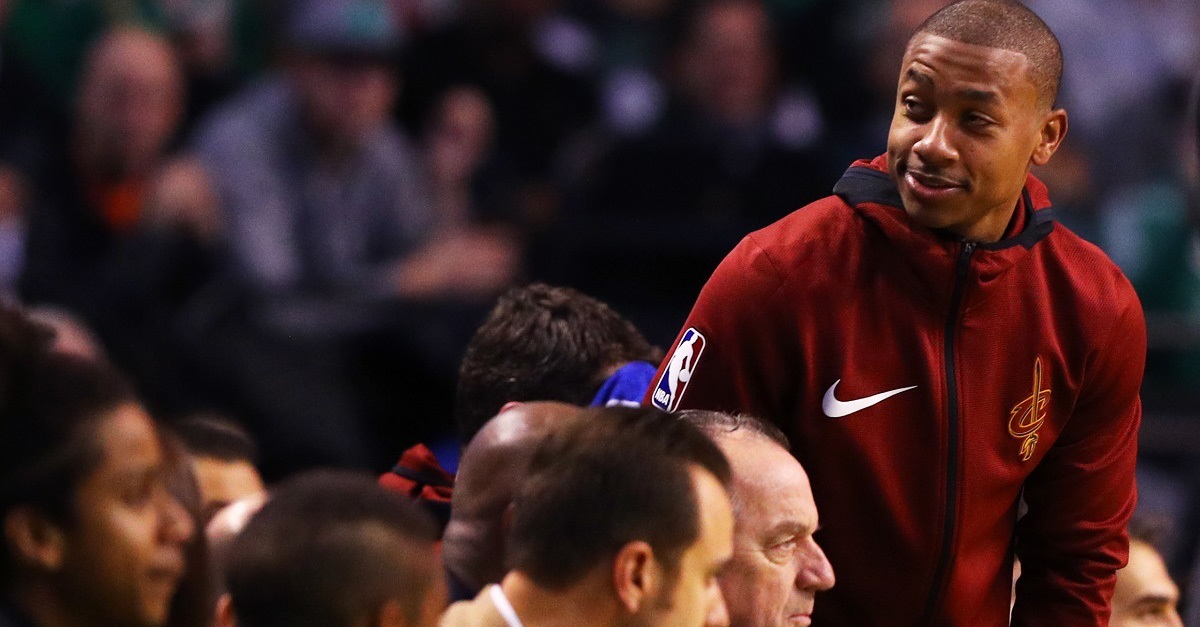 Maddie Meyer/Getty Images
BOSTON, MA - JANUARY 3: Isaiah Thomas #3 of the Cleveland Cavaliers takes a seat on the bench during he first quarter against the Boston Celtics at TD Garden on January 3, 2018 in Boston, Massachusetts. (Photo by Maddie Meyer/Getty Images)
With Cleveland Cavaliers point guard Isaiah Thomas struggling since debuting with the team, ESPN reporter Brian Windhorst suggested recently that he spend some time in the G League to improve his game.
Windhorst is specifically referring to the defense Thomas is playing for the Cavaliers. While Thomas hasn't been known to be a particularly great defender throughout his career, he hasn't been able yet to get into a rhythm and return to the level of basketball he was playing at prior to his hip injury. He has struggled on both sides of the floor and it's clear he isn't comfortable with the team yet.
It would behoove the team and Thomas to look at the idea of Thomas spending a week or two in the G League with the Cavaliers' affiliate, the Canton Charge. Thomas would have an opportunity to get back into rhythm and build his confidence level to play at a high level again. He is averaging 15.6 points and four assists in 11 games this season while shooting a career-low 27.3 percent from three-point range.
While it may seem like a good idea for Thomas to play in the G League, the timing now may not allow a move like that with Kevin Love now out for the next couple of months after breaking a bone in his hand. The team may need Thomas to stick around now with Love out and hope that Thomas can get back on the right track sooner than later.
The Cavaliers have struggled over the last month or so of the season as they have posted a 5-11 record since December 21. They have the league's second-worst defense during that time as they have given up 112.6 points per 100 possessions to opponents. They gave up 148 points to the Oklahoma City Thunder last week and lost to the trade-depleted Detroit Pistons on Tuesday night.
Given how the Cavaliers are playing now, it would be hard to envision the team returning to the Finals for a fourth consecutive year, but the team still has plenty of time to figure things out.