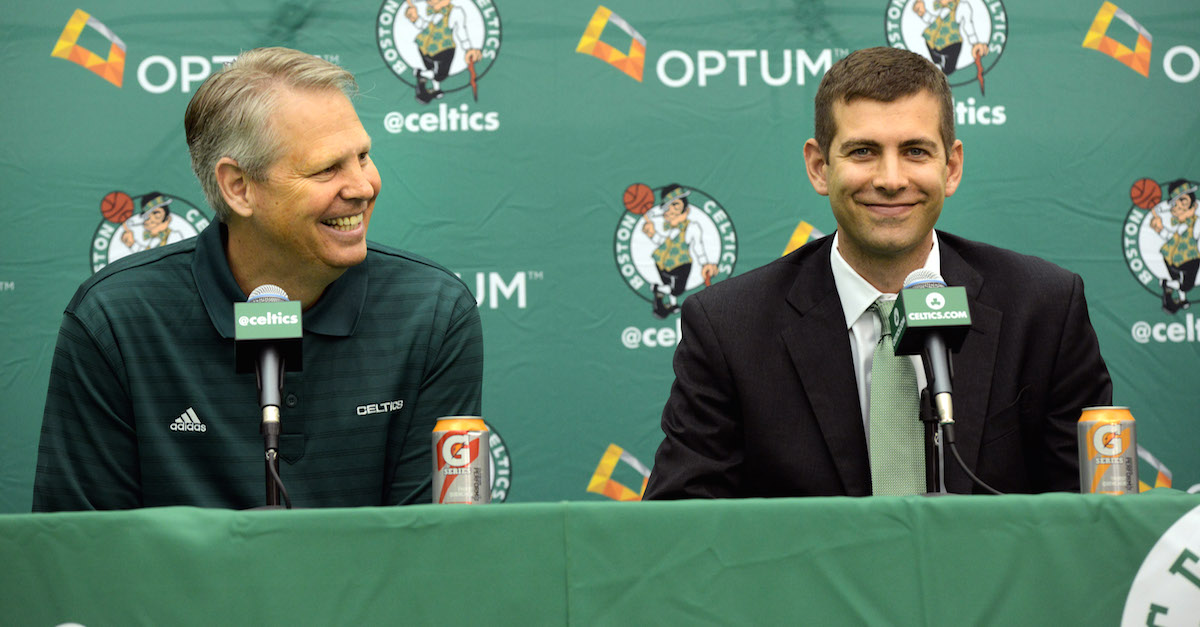 Darren McCollester/Getty Images
Before the Philadelphia 76ers traded up for the No. 1 pick with the Boston Celtics, they were in discussions with the Chicago Bulls about a potential blockbuster trade involving Jimmy Butler.
The trade was centered around the 76ers' No. 3 overall pick and Butler, who has been involved in trade rumors for several months.
ESPN's Stephen A. Smith reported on First Take that the Bulls were interested in trading with Philadelphia, but the 76ers opted to trade with Boston to presumably take Markelle Fultz first overall.
Related: NBA analyst would 'be surprised' if Celtics didn't take this shocker at No. 3 in the draft
Now that the Celtics own the No. 3 pick, Smith believes they will enter negotiations with the Bulls about trading for Butler.
In addition to pursuing Butler via trade, Smith believes the Celtics will also attempt to add Gordon Hayward in free agency. If Boston traded for Butler, they would attempt to send the No. 3 overall pick and likely a future draft pick. The Celtics acquired the Lakers' first round pick in 2018 with a protection for picks 2-5. If they don't get that pick, they will receive the Sacramento Kings' unprotected first round pick in 2019.
A core of Butler, Hayward, Al Horford, Avery Bradley and Isaiah Thomas could be enough to contend for an NBA title.
A report from ESPN's Nick Silva indicates the Bulls are still hesitant about trading Butler since he is under contract through at least the 2019 season.
"While (Butler) may have an uneasy relationship with management and would prefer to be moved, the Bulls won't make a trade unless they get a big haul for him," Silva wrote.
K.C. Johnson of the Chicago Tribune said the Butler-t0-Boston trade is more "speculation than reality" at the moment, but that could change depending on what the Celtics offer.