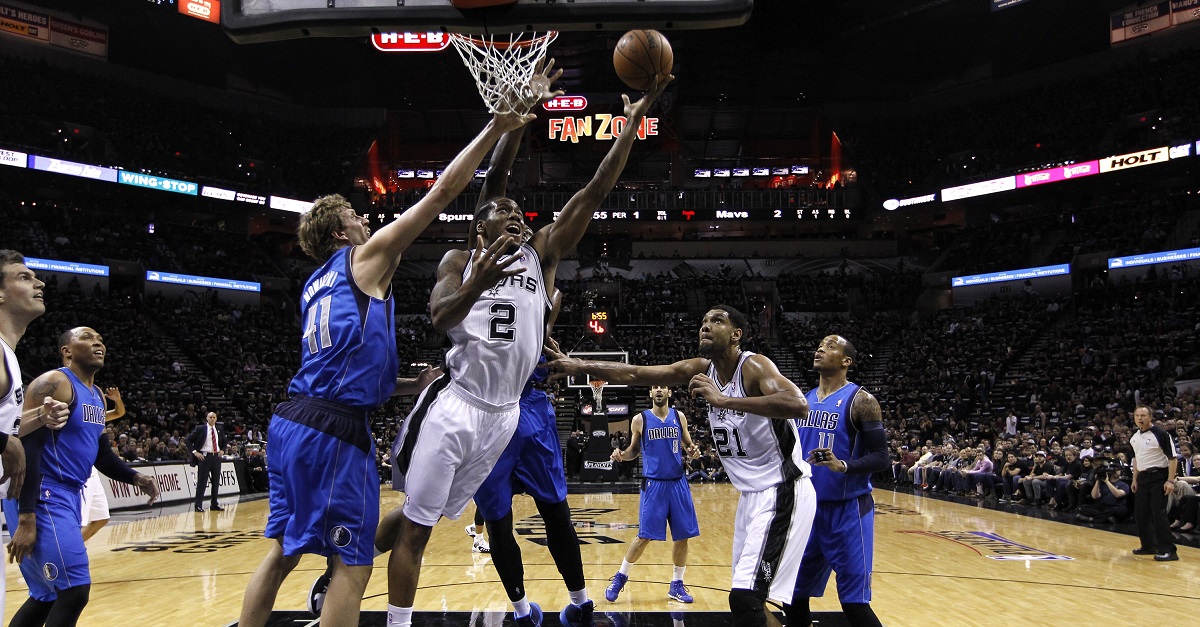 Chris Covatta/Getty Images
SAN ANTONIO, TX - APRIL 20: Kawhi Leonard #2 of the San Antonio Spurs shoots against Dirk Nowitzki #41 of the Dallas Mavericks in Game One of the Western Conference Quarterfinals during the 2014 NBA Playoffs at the AT&T Center on April 20, 2014 in San Antonio, Texas. NOTE TO USER: User expressly acknowledges and agrees that, by downloading and/or using this photograph, user is consenting to the terms and conditions of the Getty Images License Agreement. (Photo by Chris Covatta/Getty Images)
San Antonio Spurs forward Kawhi Leonard is reportedly close to returning from injury, according to Jabari Young of the San Antonio Express-News.
Leonard has yet to play a game this season after recovering from a right quadriceps injury, but he could make his season debut when the Spurs play the Phoenix Suns on Saturday. He participated in a workout session on Thursday and will be evaluated on Friday, and if there are no setbacks, he will play on Saturday on the second night of a back-to-back.
Leonard had been progressing well in recent weeks as Spurs head coach Gregg Popovich told reporters recently that Leonard would be returning soon. He initially suffered the injury last season and was expected to only miss the entire preseason as he continued to rehab. While an official timetable for his return was never given, Popovich said previously that Leonard's recovery has been slower than expected.
Despite not having the two-time Defensive Player of the Year available, the Spurs have performed quite well without him. The team is currently 17-8 this season and in third place in the Western Conference.