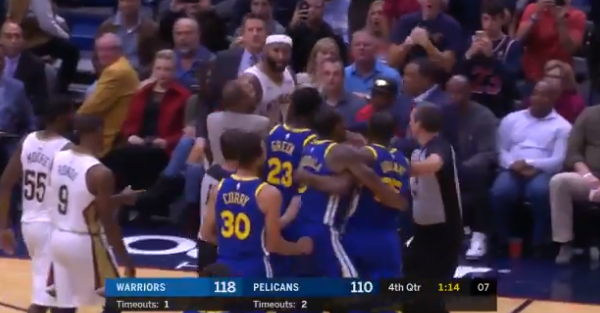 @BleacherReport/Screenshot
Kevin Durant and DeMarcus Cousins were both ejected on Monday night after having to be separated following a scuffle on the court.
Both players were ejected after each picking up two technical fouls during the 125-115 Warriors victory over the Pelicans. See the exchange below:
For Durant, it marks the second time he has been ejected in three days and his third overall ejection this season. He was tossed from Friday night's win against the Orlando Magic after yelling at a referee following a non-foul call.
Cousins was also ejected a few weeks ago after picking up a flagrant foul on Russell Westbrook.