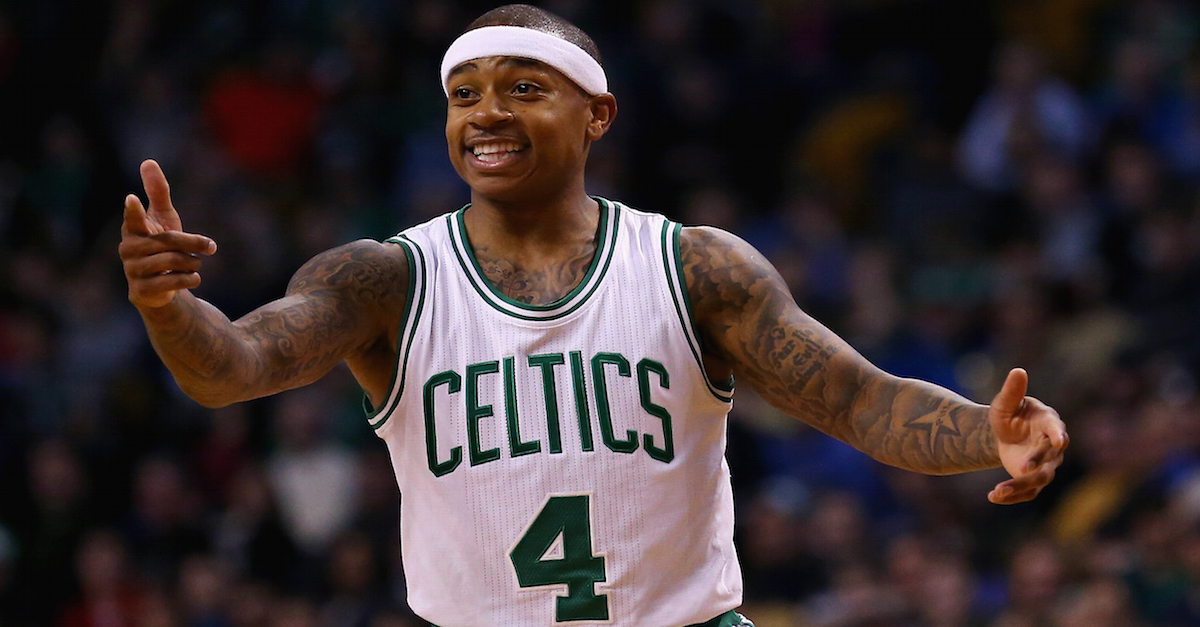 Maddie Meyer/Getty Images
BOSTON, MA - APRIL 03: Isaiah Thomas #4 of the Boston Celtics disputes a call during the first quarter against the Milwaukee Bucks at TD Garden on April 3, 2015 in Boston, Massachusetts. NOTE TO USER: User expressly acknowledges and agrees that, by downloading and/or using this photograph, user is consenting to the terms and conditions of the Getty Images License Agreement. (Photo by Maddie Meyer/Getty Images)
The Cleveland Cavaliers received rave reviews for the trade that netted Isaiah Thomas, Jae Crowder, Ante Zizic and a 2018 first round pick via the Brooklyn Nets. However, new general manager Koby Altman apparently isn't satisfied with a deal that was already a significant win, as the Cavaliers are now reportedly attempting to fleece the Boston Celtics even further after the results of Isaiah Thomas' physical.
Adrian Wojnarowski of ESPN brings word that the Cavaliers, who would have the power to veto the deal if the team was not satisfied with Thomas' health, will be going back to the Celtics to ask for more compensation. At this time, the nature of the potential compensation request is not publicly known but it certainly takes some boldness for Cleveland to even broach the subject.
Kyrie Irving is considered, at least by many, as the best asset in the trade but Cleveland picks up big-time value in the form of Thomas, Crowder (on an amazing contract) and a very intriguing future asset in the draft pick. What happens from here is anyone's guess but Altman certainly doesn't appear to be shrinking away from the spotlight in the midst of his first negotiation as the face of the Cavaliers front office.