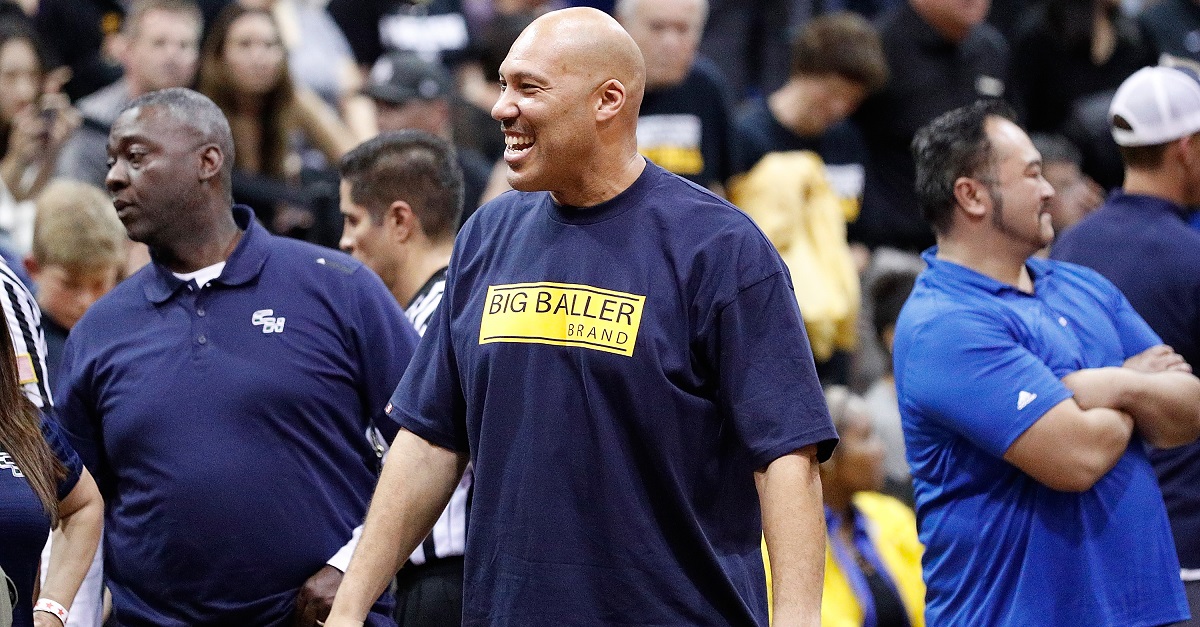 Josh Lefkowitz/Getty Images
TORRANCE, CA - MARCH 14: Lavar Ball is seen at the game between Chino Hills High School and Bishop Montgomery High School at El Camino College on March 14, 2017 in Torrance, California. (Photo by Josh Lefkowitz/Getty Images)
Lonzo Ball was the No. 2 overall pick in the 2017 NBA Draft and, by way of that perch in the basketball world, the former UCLA guard will be a hot topic of conversation for the foreseeable future. However, his father, LaVar Ball, has succeeded in drumming up additional hype for his son for a long, long time and, now, that is going to the next level.
Denise Petski of Deadline.com brings word that the Ball family will be partnering with Facebook to produce a reality show "docuseries" in the near future. The post also cites an additional reality series in the non-sports world but Facebook's vice president of media partnerships, Nick Grudin, said the following about what the social network is trying to accomplish.
"Our goal is to make Facebook a place where people can come together around video. To help get there, we're supporting a small group of partners and creators as they experiment with the kinds of shows you can build a community around – from sports to comedy to reality to gaming."
It comes as no surprise that LaVar, Lonzo and his other sons, LiAngelo and LaMelo, would be featured in such a way, especially given LaVar's past activities. At the moment, the arrival date or volume of episodes for the show hasn't been announced but it will be very interesting to see what the show focuses on within the framework of the family itself.
From WWE promos to the  Big Baller Brand sneakers in Lonzo's image, there is a lot going on with this particular family and something else is happening soon.