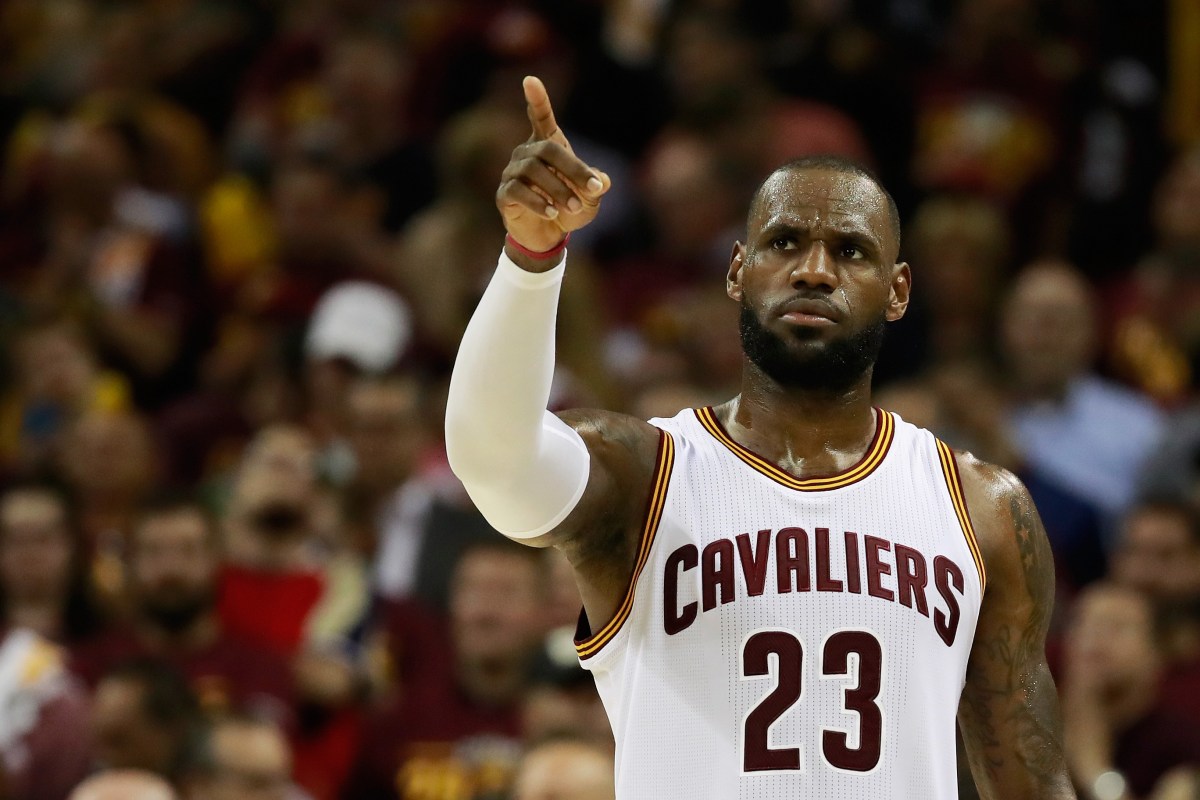 Gregory Shamus/Getty Images
CLEVELAND, OH - MAY 23: LeBron James #23 of the Cleveland Cavaliers reacts late in the fourth quarter during Game Four of the 2017 NBA Eastern Conference Finals against the Boston Celtics at Quicken Loans Arena on May 23, 2017 in Cleveland, Ohio. NOTE TO USER: User expressly acknowledges and agrees that, by downloading and or using this photograph, User is consenting to the terms and conditions of the Getty Images License Agreement. (Photo by Gregory Shamus/Getty Images)
Before the Cleveland Cavaliers parted ways with general manager David Griffin, they were attempting to trade for Chicago Bulls star Jimmy Butler.
After the Griffin was let go, Butler told the Cavs he wanted to stay in Chicago.
Related: 3-time All-Star reportedly being talked out of joining LeBron James, Cleveland Cavaliers
ESPN's Dan Le Batard believes LeBron James is the reason Butler decided to stay in Chicago. Le Batard thinks James told Butler to stay away from Cleveland due to the dysfunction revolving around owner Dan Gilbert, and he also believes LeBron did the same thing on his way out of Miami.
Le Batard cited a recent article on Pat Riley by Wright Thompson which mentioned how angry Riley was with how LeBron handled his exit. He said James wasn't answering texts about free agents, and he thought LeBron swayed Pau Gasol from signing in Miami.
"If (LeBron) already decided that he?s checked out, he would do things like tell Jimmy Butler, ?Hey don?t go there. You?re gonna get stuck there for many years," Le Batard said. "He would do stuff that would prevent them from being good right away if he?s already decided that he?s leaving."
Butler has two years remaining on his contract.
The Cavaliers could still go after Paul George since he only has one year left on his contract. But the biggest takeaway is that this feels like LeBron could already be planning his exit from Cleveland after next season.