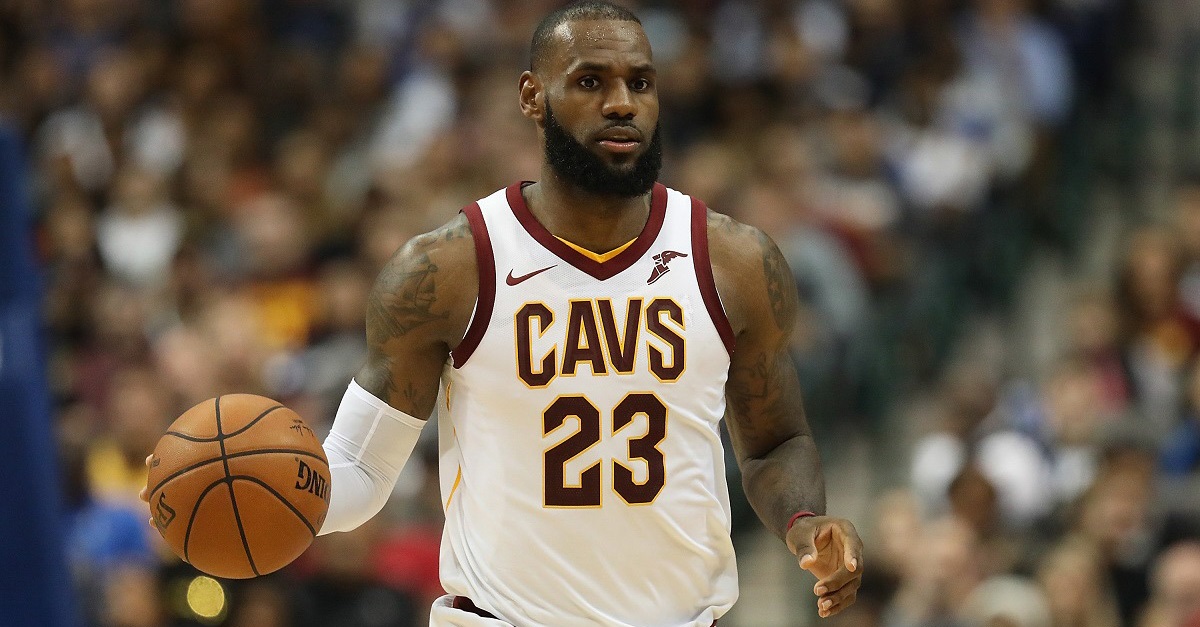 Ronald Martinez/Getty Images
DALLAS, TX - NOVEMBER 11: LeBron James #23 of the Cleveland Cavaliers at American Airlines Center on November 11, 2017 in Dallas, Texas. NOTE TO USER: User expressly acknowledges and agrees that, by downloading and or using this photograph, User is consenting to the terms and conditions of the Getty Images License Agreement. (Photo by Ronald Martinez/Getty Images)
LeBron James took a break from criticizing his teammates to praise one of college basketball's biggest stars.
Oklahoma point guard Trae Young has arguably been the best player in college basketball this season, and the freshman is averaging about 30 points and nearly 10 assists per game for the Sooners. Young has drawn comparisons to Steph Curry due to his shooting ability from 3-point range, and he's also a great passer.
Before the Cleveland Cavaliers took on the San Antonio Spurs, James asked about Young and how he will fare in the NBA.
Related: LeBron James admits the 2017-18 NBA season is wearing on him
"I've probably seen Trae Young play before you seen him play," James said on ESPN. "I've seen Trae Young play ball since he was in eighth grade. He's been a part of my camp the last few years before he went off to Oklahoma, so I know what he's all about and what he's doing right now is very special. He's a very special player. He can add a lot to any team if he decides to come out  and come to the draft."
Take a look at the comparison between Young and Curry from Curry's college days at Davidson.
A recent mock draft from CBS Sports has Young going fourth to the Cavaliers via the pick they acquired from the Brooklyn Nets. It's unclear if LeBron will be back in Cleveland next year, but he could be teammates with Young if that predictions comes true.
(h/t For The Win)