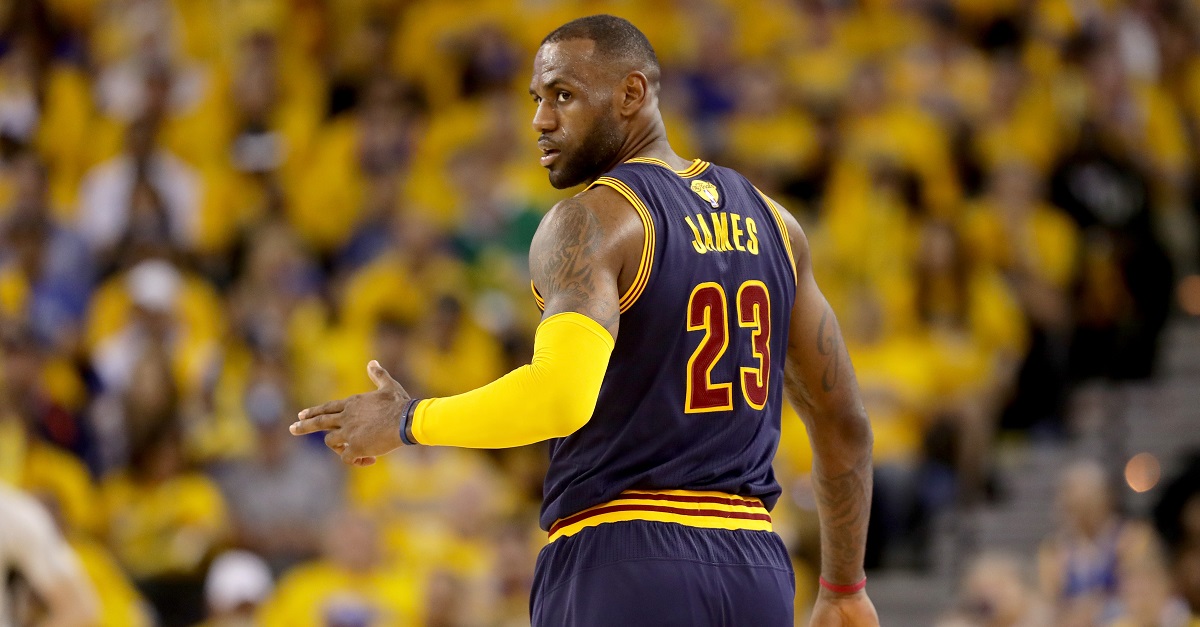 Ezra Shaw/Getty Images
OAKLAND, CA - JUNE 02: LeBron James #23 of the Cleveland Cavaliers reacts in the second half against the Golden State Warriors in Game 1 of the 2016 NBA Finals at ORACLE Arena on June 2, 2016 in Oakland, California. NOTE TO USER: User expressly acknowledges and agrees that, by downloading and or using this photograph, User is consenting to the terms and conditions of the Getty Images License Agreement. (Photo by Ezra Shaw/Getty Images)
Most people joke that all of the Cleveland Cavaliers' decisions go through LeBron James, but some of the major ones really do. And the latest one of firing general manager David Griffin was not a smart move and the "King" took some time to throw some shade on Twitter at owner Dan Gilbert without actually mentioning him:
And it would seem that the decision didn't go through James as Griffin was fired after three consecutive years of making it to the NBA Finals.
Many Cavaliers fans were up in arms over the decision considering Griffin had done everything in his power to make the team better by bringing in Kyle Korver, bringing back Tristan Thompson and signing Channing Frye, among other moves. The fans aren't the only ones upset though as James reportedly has some strong feelings on the move.
RELATED: Chauncey Billups could become new Cavs GM
Chauncey Billups has been reported as a favorite to land the now-vacant GM position. Billups would probably make a good GM as he's a smart guy, understands how a locker room operates and is a natural point guard even off the floor. However, he wasn't James' first choice like Griffin was and it might prove to be a problem at the start if the Cavs end up hiring Billups for the position.