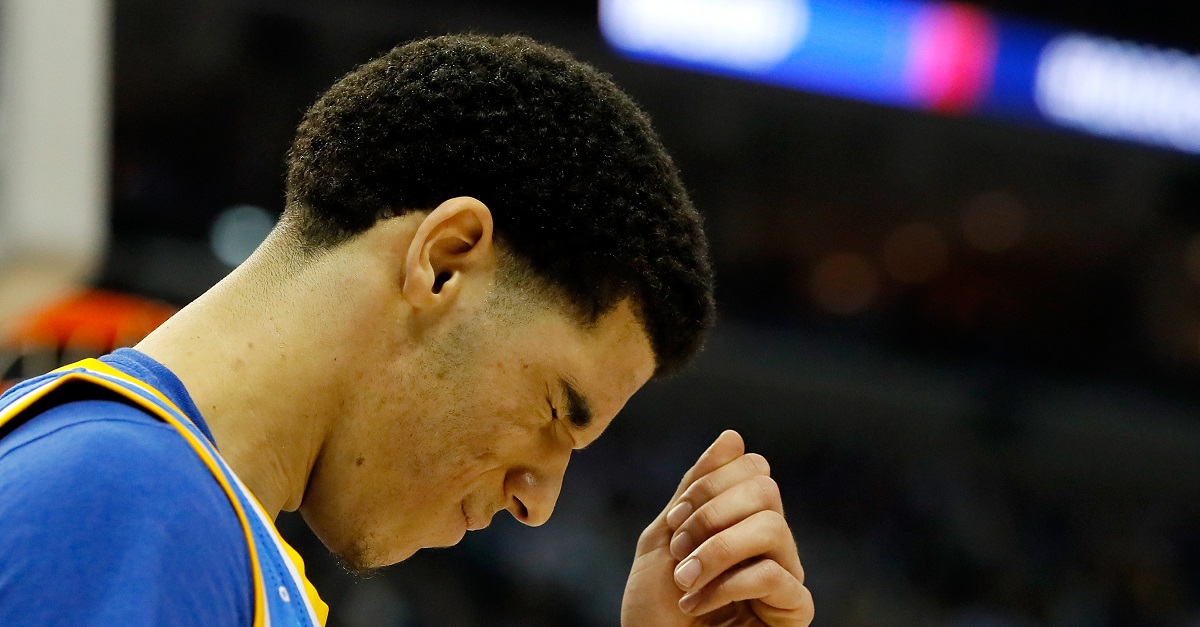 Kevin C. Cox/Getty Images
MEMPHIS, TN - MARCH 24: Lonzo Ball #2 of the UCLA Bruins reacts after a play in the first half against the Kentucky Wildcats during the 2017 NCAA Men's Basketball Tournament South Regional at FedExForum on March 24, 2017 in Memphis, Tennessee. (Photo by Kevin C. Cox/Getty Images)
The Los Angeles Lakers have been rumored to be taking Lonzo Ball with the second pick of this month's NBA Draft. The reports have been there ever since the Lakers landed the pick in the NBA lottery last month. He and his dad LaVar have made it clear they'd like Lonzo to play for the team as well and it would be a dream come true for them. However, Lonzo did not have a great workout according to the Orange County Register's Mark Medina.
RELATED: Report: LaVar Ball may have caused a disastrous NBA Draft scenario for Lonzo
While there are a ton of things the Lakers like about Ball, there seem to be some issues in regards to his conditioning:
Many qualities have made the Lakers impressed with Ball, including his leadership potential, passing and scoring. They are not impressed, however, with his level of conditioning.

Some observers of Ball's workout last Wednesday thought he came in out of shape. Ball acknowledged that the "drills get you tired, so you got to stay focused."
Ball worked out with the Lakers in a two-on-two workout with some assistant coaches, but no other players. He and LaVar have made it clear that they will only work out for the Lakers and with no other players there so Ball can't look bad against other competition. While there have been no leaked opinions on what the Lakers think about the workout, coming in out of shape can't bode well.