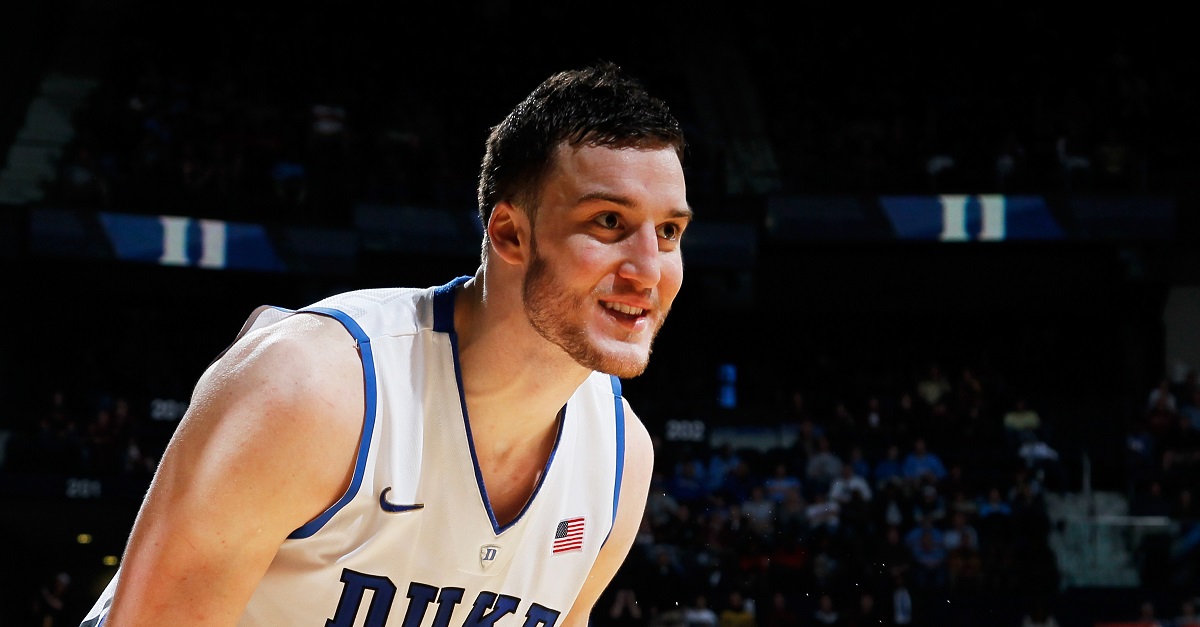 Kevin C. Cox/Getty Images
ATLANTA, GA - MARCH 10: Miles Plumlee #21 of the Duke Blue Devils reacts after the ball was called out on the Devils in the second half against the Florida State Seminoles during the semifinals of the 2012 ACC Men's Basketball Conferene Tournament at Philips Arena on March 10, 2012 in Atlanta, Georgia. (Photo by Kevin C. Cox/Getty Images)
Former Duke standout Miles Plumlee was reportedly arrested in Long Island back in August on a possession of marijuana charge according to Peter Vecsey who is currently an analyst for NBA TV. He was released on a bail of $100.
It remains to be seen what punishment, if any, will be handed down. The league and the team are likely waiting to see how his case plays out in court.
Plumlee will be joining the Atlanta Hawks this season after he was sent away from Charlotte in the Dwight Howard trade over the summer. The 29-year old is not expected to be more than a bench contributor this season for the Hawks, but he is owed $37.5 million over the next three years.
He averaged 2.4 points, 3.2 rebounds and 0.5 steals while shooting 58.3 percent from the floor last season.
[h/t Basketball Herald]