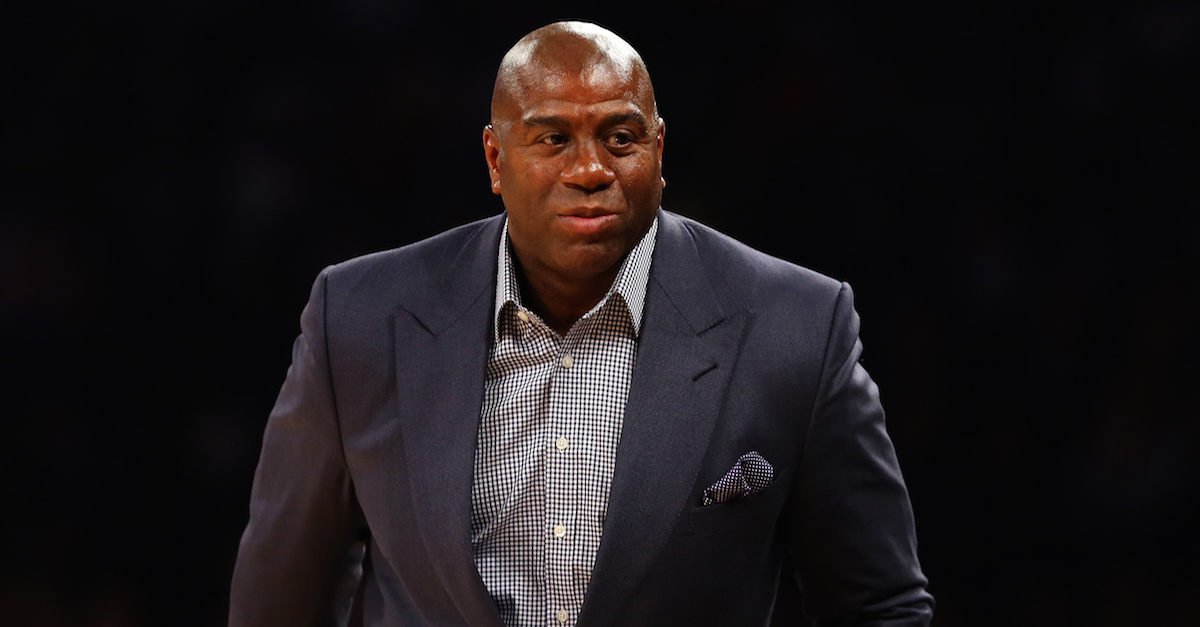 Elsa/Getty Images
NEW YORK, NY - FEBRUARY 15: NBA Legend Earvin "Magic" Johnson Jr. attends the 2015 NBA All-Star Game at Madison Square Garden on February 15, 2015 in New York City. NOTE TO USER: User expressly acknowledges and agrees that, by downloading and/or using this photograph, user is consenting to the terms and conditions of the Getty Images License Agreement. (Photo by Elsa/Getty Images)
After successfully clearing cap space in a trade that sent D'Angelo Russell to the Brooklyn Nets, the Los Angeles Lakers have reportedly turned their attention to Paul George:
The Indiana Pacers have reportedly held out hope that the Lakers would include either the No. 2 overall pick in Thursday's NBA Draft, or former No. 2 overall selection Brandon Ingram, per ESPN.
According to the report, Indiana is "determined" to complete a trade for George either before or during Thursday's NBA Draft.
Other teams who reportedly reached out to the Pacers to discuss George were the Houston Rockets, Cleveland Cavaliers, Los Angeles Clippers and Washington Wizards.
Rumors have emerged on Indiana's plans after it was reported that George would enter free agency next year with a focus on joining the Lakers.