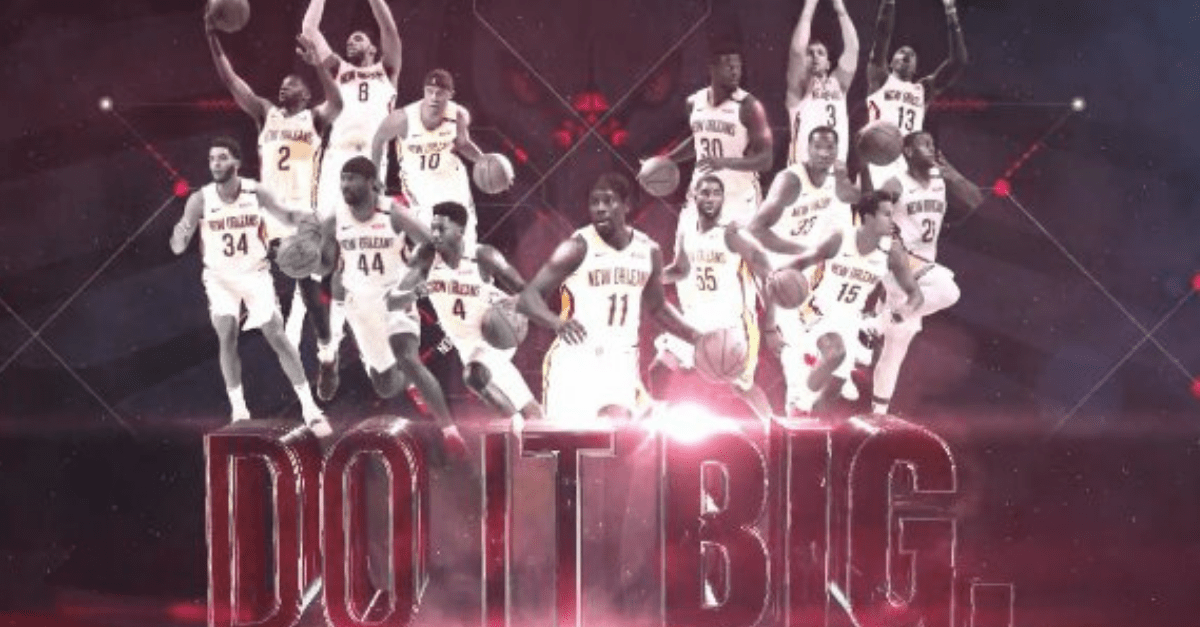 Twitter: @ESPNNBA
As of right now, with a week before the NBA Trade Deadline, Anthony Davis is still on the New Orleans Pelicans roster. That might even remain the case for the remainder of the 2018-19 season, but the recent news of him wanting out of The Big Easy has brought out the franchise's pettiness in a big-time way.
Sure, the 6-foot-10 NBA All-Star isn't playing right now with a left index finger sprain, but it would be impossible for any front office executive or public relations guru to explain this decision by the Pelicans. The team's franchise and star player, the one it selected with the No. 1 overall pick in the 2012 NBA Draft, is still on the roster and yet got removed from the Pelicans' intro video ahead of Wednesday night's clash with the Denver Nuggets at the Smoothie King Center.
It's as petty as it was noticeable to everyone inside the arena, including reporter Andrew Lopez.
RELATED: The 5 Kentucky Games That Sparked Anthony Davis' Rise to Stardom
No matter how devastating the news was — when agent Rich Paul told the media Davis would not sign a contract extension in New Orleans and requested a trade to an NBA title contender — this is beyond unacceptable.
The 25-year-old big man is in the middle of his greatest season of his young career. He averages a career-high 29.3 points on nearly 51 percent shooting with a career-high 13.3 rebounds, 4.4 assists, and 1.7 steals in 41 games. He also swats 2.6 shots per game, too.
Those are some monster numbers and a big reason why the former Kentucky Wildcats star is the face of the Pelicans and the featured star in the team's introduction video for home games.
There is no reason this should have happened. Just take a look at how different the video actually was before New Orleans lost to Denver, 105-99:
Only time will tell what's going to happen with Davis. Will he get traded before the February 7 deadline or does he remain with the Pelicans until this summer? Better yet, are the Los Angeles Lakers in the lead to land him? Does the Boston Celtics have a chance to pair both Davis and Kyrie Irving up together? Could the New York Knicks or Chicago Bulls put together a strong package to acquire the five-time NBA All-Star? The trade rumors are endless.
The entire team is featured in that pregame intro video and the last time anyone checked, Davis is still around. Perhaps the Pelicans are just preparing for the inevitable, but taking him out of the hype video before he leaves the team is a damn shame.