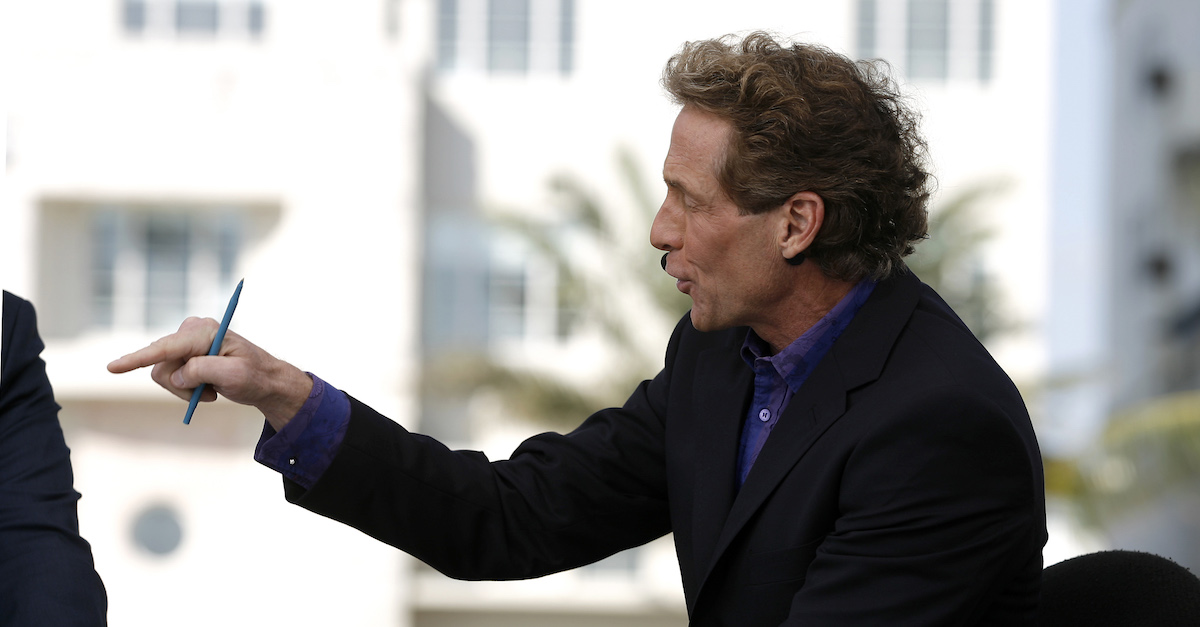 Allen Kee/Getty Images
Cold Pizza host Skip Bayless on the ESPN set in Miami, Florida on February 1, 2007. (Photo by Allen Kee/Getty Images) *** Local Caption ***
LaVar Ball has been a heavily dissected figure in the sports world over the past year. That comes with the territory given the exceedingly brash nature of Ball's persona, as he has been all over sports television and willing to accept the microphone and airtime from seemingly anyone who will provide it.
Ball's confidence (to put it mildly) about both his own abilities and that of his NBA-bound son, Lonzo, has put off many people and there was a highly publicized incident in which LaVar drew harsh criticism for his treatment of FOX host Kristine Leahy. With that said, LaVar has some defenders based on the love that he has shown for his sons and, now, Skip Bayless has joined that contingent.
Bayless isn't the first person to praise LaVar for the way he has cared for and raised Lonzo and his brothers. With that said, Bayless opening up about the fact that his father was not around in that fashion displays a different side of the always controversial television personality.
For many people, Bayless is someone that can't be redeemed, simply because of the nature of how he does his job on a daily basis. Still, this is a very human reaction from Bayless and that is certainly noteworthy.