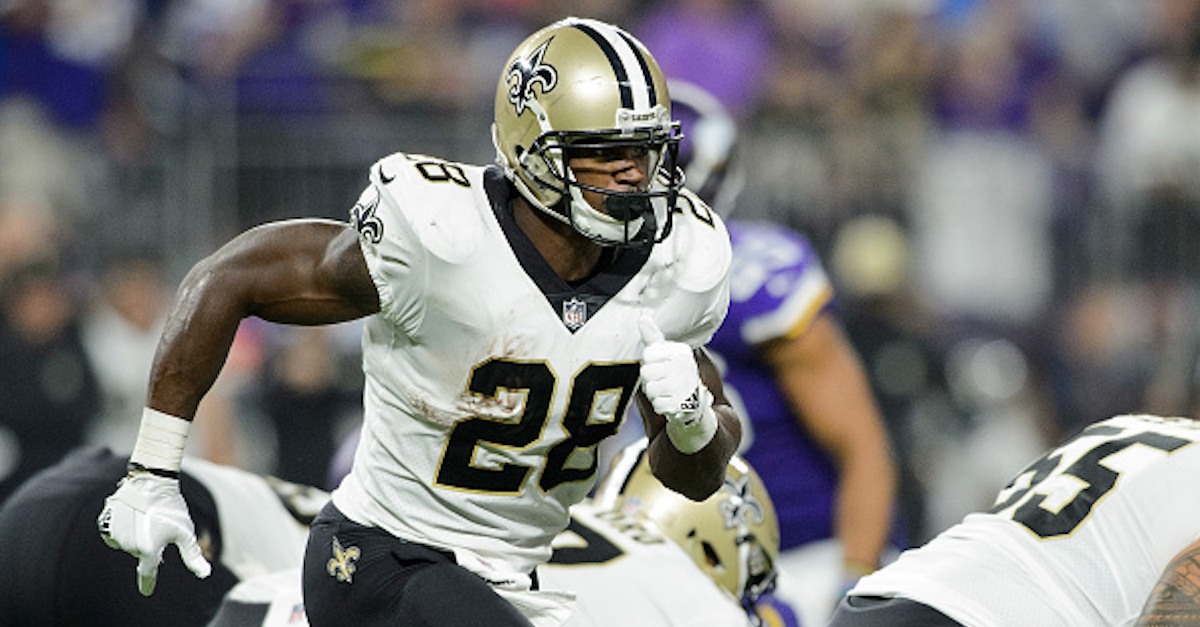 Hannah Foslien/Getty Images
MINNEAPOLIS, MN - SEPTEMBER 11: Adrian Peterson #28 of the New Orleans Saints runs behind the line of scrimmage during the game against the Minnesota Vikings on September 11, 2017 at U.S. Bank Stadium in Minneapolis, Minnesota. The Vikings defeated the Saints 29-19. (Photo by Hannah Foslien/Getty Images)
It has been an interesting week for New Orleans Saints' running back Adrian Peterson.
His Saints lost 29-19 to his former team, The Minnesota Vikings. Losing never feels good, but losing to your former team? Man, that stings.
To make things worse, Peterson was caught getting into a heated exchange with head coach Sean Payton. The star running back played it off as simply talking football on the sideline, but it was quite easy to see that he was frustrated.
Minnesota did completely shut down the Saints' running game after all, holding New Orleans to just 60 total rushing yards between five players. Peterson did lead the team in rushing with 18 yards, but that's child's play for the former superstar back. It's also worth noting that he only got six touches during the game. Rookie Alvin Kamara led the team with seven, while veteran Saints' back Mark Ingram had six of his own.
Peterson knew that he'd be taking on a lesser role by joining the Saints, and that's not even considering the team's desire to keep the ball in the air with Drew Brees, but he sure sounded frustrated when recently discussing his carries. Here's what he said, via Mike Triplett of ESPN.com:
"I didn't sign up for nine snaps, though. But unfortunately that's the way the game played out," Peterson said Thursday. "In my mind, personally, I knew it was gonna take some adjusting. You know, me and Mark (Ingram) played in the last preseason game, and AK (rookie Alvin Kamara) didn't even play that game. So with all three of us being out there, I knew it would take a game or so to kind of get adjusted. So we'll see how things (go) this week."
Peterson went on to advocate for the Saints putting the ball in his hands, no matter when it happens in a game:
"I can get it started at any point in the game. So I'm not that type of guy. I can take it the distance on the first play, I've done that in the past before. Just whenever it's in my hands, I know that's an opportunity to take it to the house."
Of course, with three talented running backs and a future Hall of Famer at quarterback in Brees, it's going to take some time for the Saints to figure out how to distribute the football. That's not something they were expected to have figured out in Week 1 considering his offseason acquisition and the drafting of Kamara, but Peterson obviously believes that he still has a bunch left in the tank, so why wouldn't the Saints use him?
He averaged three yards a carry against his former team, so he's likely lost his elite step, but he should still be able to bring something to the table for New Orleans.