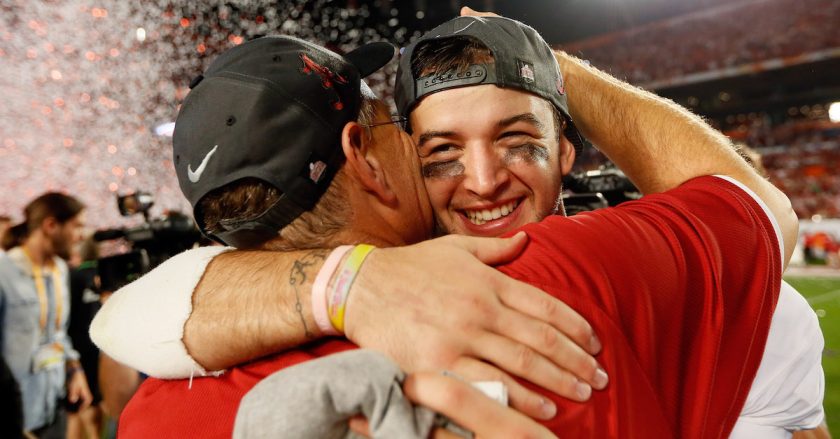 Kevin C. Cox/Getty Images
Photo by Kevin C. Cox/Getty Images
AJ McCarron becoming a free agent one year early after winning his NFL grievance is one of the big storylines of the offseason.
After he was nearly traded to the Cleveland Browns during the season, Hue Jackson's squad should certainly be sweating attempting to land him on the open market. And apparently the Minnesota Vikings are ready to throw their hat into the ring.
Should the Vikings be unable to re-sign Case Keenum, who led the Vikings to the NFC Championship game this season, Minnesota may turn its attention to McCarron, per Pioneer Press.
McCarron has started a grand total of three games in four years with Cincinnati, topping the depth chart as Andy Dalton's backup. He's thrown from 920 yards over his career with six touchdowns and two interceptions.
The way everything turned out in San Francisco with the inexperienced Jimmy Garoppolo, it's not surprising that McCarron could suddenly jumped near the top of the NFL free agent heap.