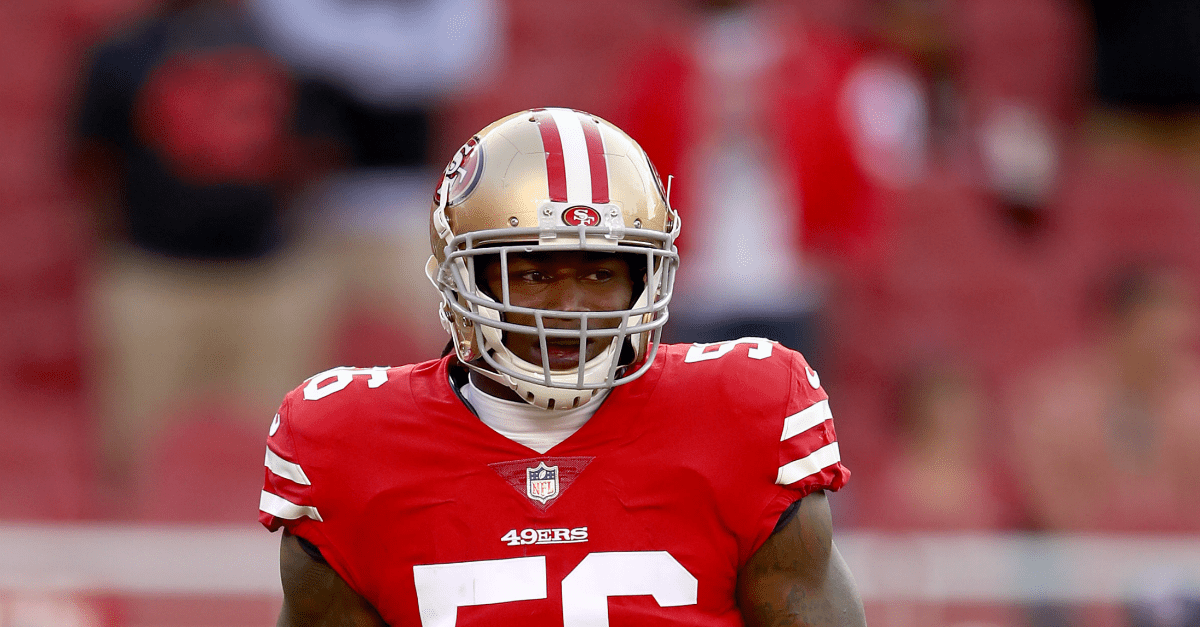 Ezra Shaw/Getty Images
SANTA CLARA, CA - AUGUST 19: Reuben Foster #56 of the San Francisco 49ers warms up before their game against the Denver Broncos at Levi's Stadium on August 19, 2017 in Santa Clara, California. (Photo by Ezra Shaw/Getty Images)
Details on San Francisco 49ers linebacker Reuben Foster's situation, who was arrested last week, have emerged and they aren't great.
For context: Foster was booked Sunday at the Santa Clara County Jail. It was the second time in a month that he had been arrested.
Back in the middle of January, Foster found himself in other legal trouble, as he was taken into custody in the state of Alabama for second-degree marijuana possession. Of note, the Class A misdemeanor is used for someone charged with using marijuana for personal reasons (not dealing).
As for the new details, it is being reported that Foster's girlfriend is alleging that he dragged her around during an argument. Unfortunately, that isn't it. The San Jose Mercury News reports the weapons charge was based on Foster having a SIG Sauer 516 short-barreled rifle. His girlfriend, the victim, told police that Foster had a bevy of weapons at his home.
A first-round selection in the 2017 NFL Draft, Foster had a solid rookie campaign when not dealing with injuries, finishing with 72 tackles.
Foster has had a history of issues off the field. After finishing his career with the Crimson Tide, he failed a drug test at the NFL combine for submitting a tainted sample. He was also kicked out of the NFL combine in early March after an altercation with a hospital employee.