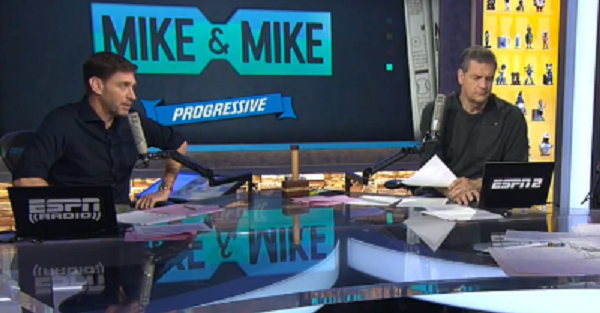 Clippit/RajPrashad
The Indianapolis Colts were an unmitigated disaster in a Week 1 blowout loss to the Los Angeles Rams. Some of that can certainly be traced to a porous defense that allowed Jared Goff, Todd Gurley and company the ability to go off for a spectacularly productive day. On the flip side, though, much can be attributed to the absence of injured quarterback Andrew Luck and his status within the organization is now a real talking point.
In visiting with Herm Edwards on Wednesday's show, ESPN's Mike & Mike described the franchise's situation as "an ever-widening gap between Andrew Luck and the Indianapolis Colts" and described "familial unhappiness" from the quarterback's side of the aisle.
That type of description prompted Luck's agent to step in and squash the buzz.
Related: Andrew Luck could be out until at least October
With that said, this never rose to the area of actual, hard reporting and Stephen Holder of the Indianapolis Star points that out swiftly.
It remains to be seen as to just how much bitterness may exist with Luck, especially as he attempts to get healthy after playing at less than 100 percent in the recent past. The Colts are left to life with Scott Tolzien and Jacoby Brissett under center for at least Week 2. And, if Week 1 is any indication, it may not go well until the star quarterback returns to action.