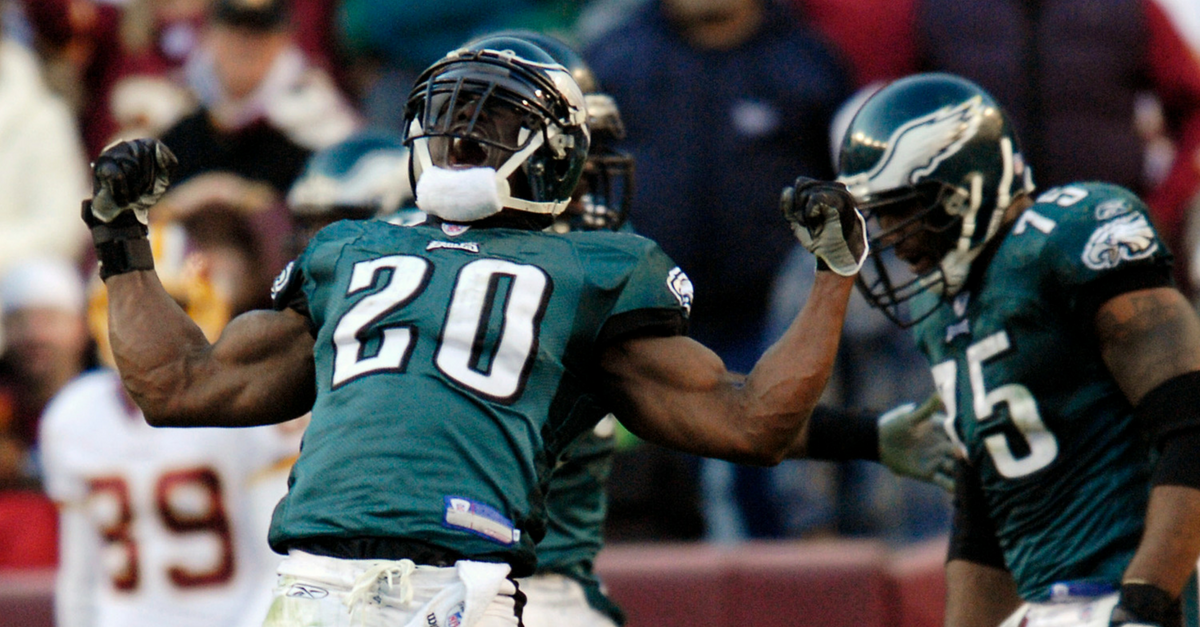 AP Photo/Nick Wass, File
Andy Reid and Brian Dawkins have shared some of life?s greatest moments together. The former Philadelphia Eagles coach and Pro Bowl safety spent 10 seasons full of countless highlights, signature wins, and a Super Bowl appearance with each other. It was only fitting for Reid to share a heartfelt message to Dawkins during this special time.
A sensational 16-year career is coming full circle for Dawkins this week in Canton, Ohio, as the nine-time Pro Bowl selection gets to celebrate his induction into the Pro Football Hall of Fame.
Reid, now the coach of the Kansas City Chiefs, made sure to let his former star player know exactly what he meant to him over the years.
?Dawk, I?m proud of you, man. Hall of Fame,? Reid said. ?I know Jim Johnson would be very proud of you, too. The great work in which you did keeping that Eagles team together. You and a couple of your teammates, man, I banked on you for everything.
?Not only as a player, but also as a human being and teaching the young guys how to go about being a professional on and off the field. A true Hall of Famer. Love ya.?
Dawkins wasn?t a star player. The 6-foot safety was the heart and soul of the Eagles defense for many years. He was a motivator, and a fearless player, who would be all over the field making plays.
A nine-time Pro Bowl selection and five-time First-Team All-Pro, Dawkins, also known as "Weapon X," recorded 1,131 tackles, 26.0 sacks, 37 forced fumbles, 37 interceptions, 16 fumble recovers and four total touchdowns during his career.
He was named to the NFL 2000s All-Decade Team and his No. 20 jersey has been retired by the Philadelphia Eagles, where he currently is an executive of football operations for player development, and now has a Super Bowl ring.
Dawkins will be inducted this weekend with the Pro Football Hall of Fame?s Class of 2018, which features Bob Beathard, Robert Brazile, Jerry Kramer, Ray Lewis, Randy Moss, Terrell Owens, and Brian Urlacher.
This will be a weekend to remember for Dawkins. You better believe it will be for Reid, too.