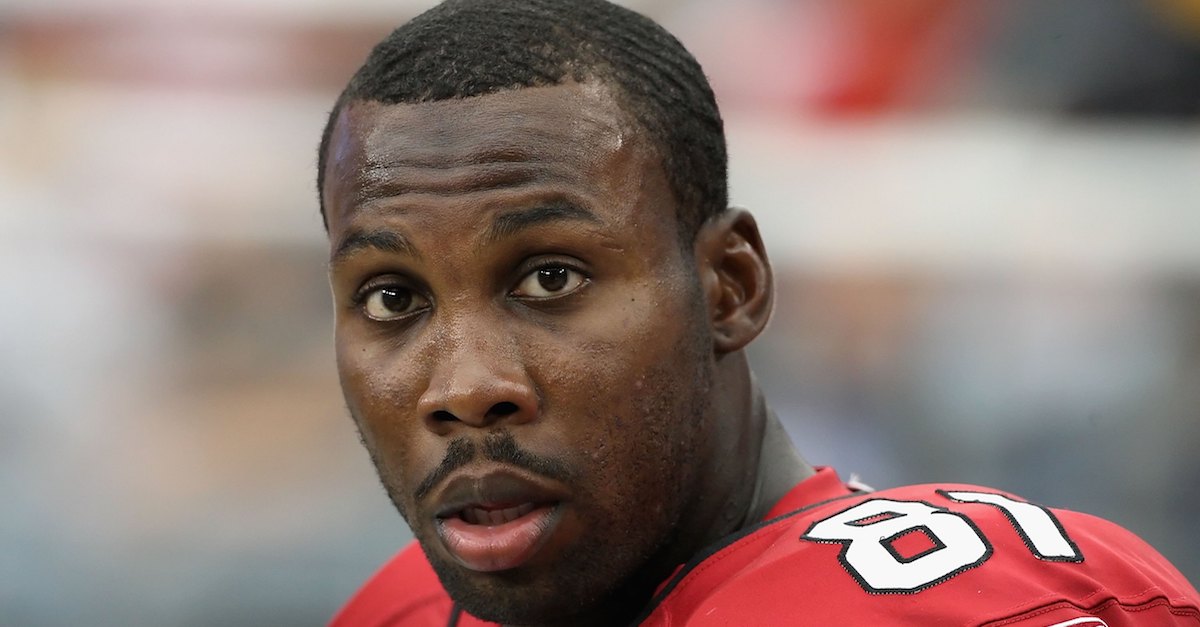 Christian Petersen/Getty Images
GLENDALE, AZ - SEPTEMBER 13: Wide receiver Anquan Boldin #81 of the Arizona Cardinals during the football against the San Francisco 49ers during the NFL game at the Universtity of Phoenix Stadium on September 13, 2009 in Glendale, Arizona. The 49ers defeated the Cardinals 20-16. (Photo by Christian Petersen/Getty Images)
Former Super Bowl champion and retired wide receiver Anquan Boldin has requested a trade from the Buffalo Bills according to ESPN's Adam Schefter.
Despite catching eight touchdowns and recording over 500 receiving yards last year for the Detroit Lions, the 37-year old Boldin decided to retire less than weeks after signing with the Bills in August. He announced he wanted to make a comeback in September, but that has not materialized yet. It seems he is making another effort though as he is taking the necessary steps here to end up on a team that he hopes will utilize his talents.
He holds the rookie record for receptions in a season with 101 as well as most receiving yards in his first career game at 217.