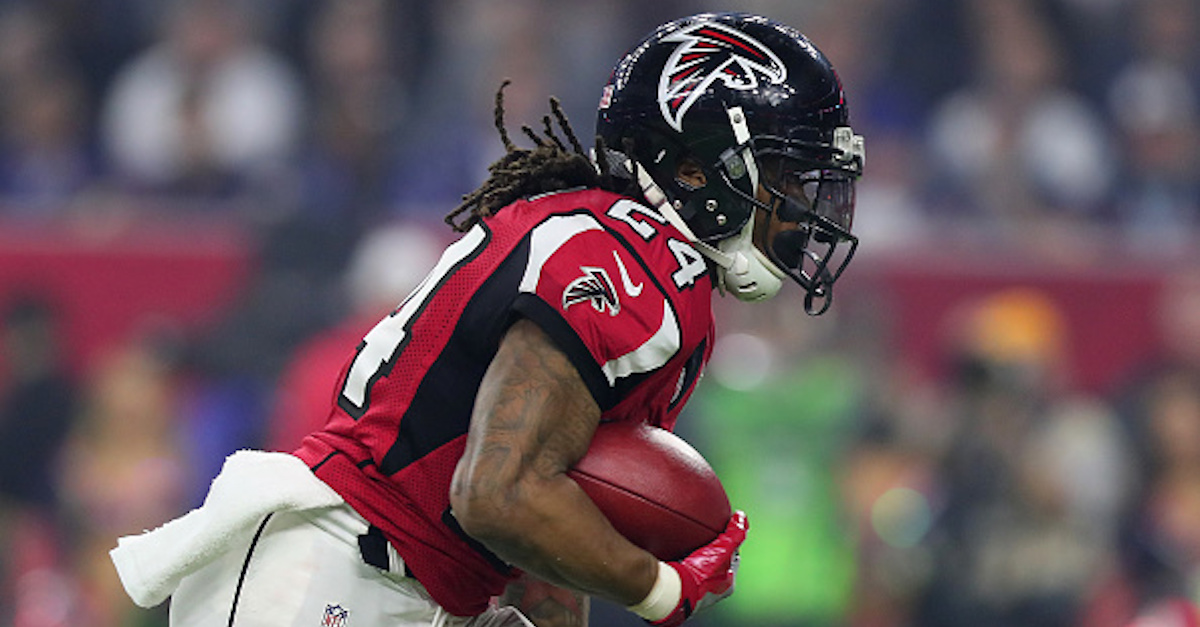 Tom Pennington/Getty Images
HOUSTON, TX - FEBRUARY 05: Devonta Freeman #24 of the Atlanta Falcons rusn the ball against the New England Patriots during the third quarter during Super Bowl 51 at NRG Stadium on February 5, 2017 in Houston, Texas. (Photo by Tom Pennington/Getty Images)
The Atlanta Falcons are still trying to recover from the disaster that was the team's Super Bowl implosion back in February. However, one significant part of Atlanta's offseason was the looming contract situation of stud running back Devonta Freeman.
While the Falcons waited for quite some time to lock Freeman up with a long-term extension, that wait came to an end on Wednesday morning when the team announced a five-year deal for Freeman.
As part of the official release, Freeman said the following about the deal.
"This is where I've always wanted to be. I want to thank Mr. Blank, Thomas and Coach (Dan) Quinn for all of their support. I feel extremely blessed, but the work and grind are just beginning."
Michael Silver of NFL.com brings word that the deal is for a total of $41.25 million in new money and Freeman's deal is the largest for any running back in the league today. The deal reportedly includes a $15 million signing bonus and it will keep Freeman under control with the Falcons organization through the 2022 season.
The 25-year-old has exceeded 1,000 rushing yards in back-to-back seasons, making the Pro Bowl on both occasions. Beyond that, Freeman has done so with a manageable workload alongside talented running Tevin Coleman and he is young enough for Atlanta to believe this is a sound investment moving forward.
Details on guaranteed money and salary cap implications are always important on this type of contract, especially for a running back. At the end of the day, though, Devonta Freeman just got paid in a big way.