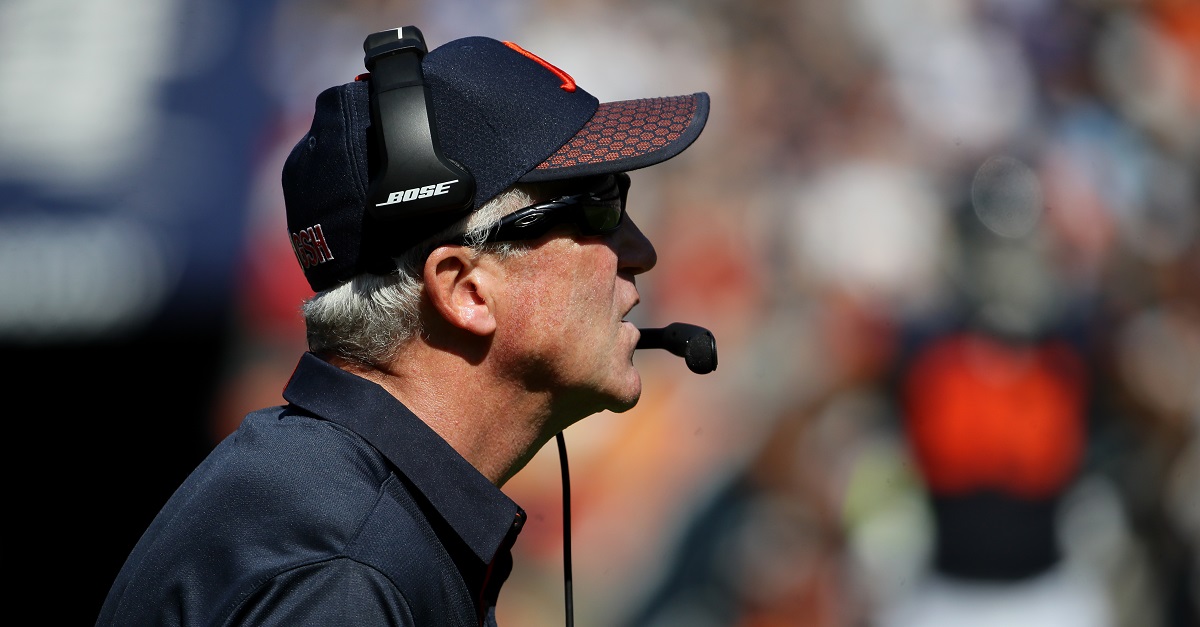 Jonathan Daniel/Getty Images
CHICAGO, IL - SEPTEMBER 24: Head coach John Fox of the Chicago Bears reacts to a call made on the field in the second quarter against the Pittsburgh Steelers at Soldier Field on September 24, 2017 in Chicago, Illinois. (Photo by Jonathan Daniel/Getty Images)
Coaching in the NFL is hard. How's that for an understatement?
It's so hard that the average tenure for an NFL head coach is 4.3 seasons. For some current head coaches throughout the league, it doesn't appear as though they'll even get that much time.
Ben McAdoo appears as though he's on the way out. Hue Jackson has gone 1-24 to start his tenure with the Cleveland Browns. Chuck Pagano and Dirk Koetter both look like they'll eventually be shown the door.
And now, it sounds like there will be a new head coach in the Windy City for the 2018 season. John Fox's Chicago Bears have gone 3-6 to start this season, and they're 12-23 since he took over the team.
NFL Insider Benjamin Allbright believes Fox is about as popular in Chicago as a ketchup-covered hot dog.
If we're at a point where we're discussing whether or not Fox will even keep his job through the end of the season, you have to wonder where we stand with some of the aforementioned head coaches as well.
After all, the Bears are going with a rookie quarterback in Mitchell Trubisky, and they hung around with the Green Bay Packers on Sunday. Yes, they lost. And, yes, Aaron Rodgers did not play. But they did  hang around. Let them have that, please.
Anyway, if Allbright is correct, Chicago could be the first team to hit the market in search of a new head coach. And it's not even December yet.