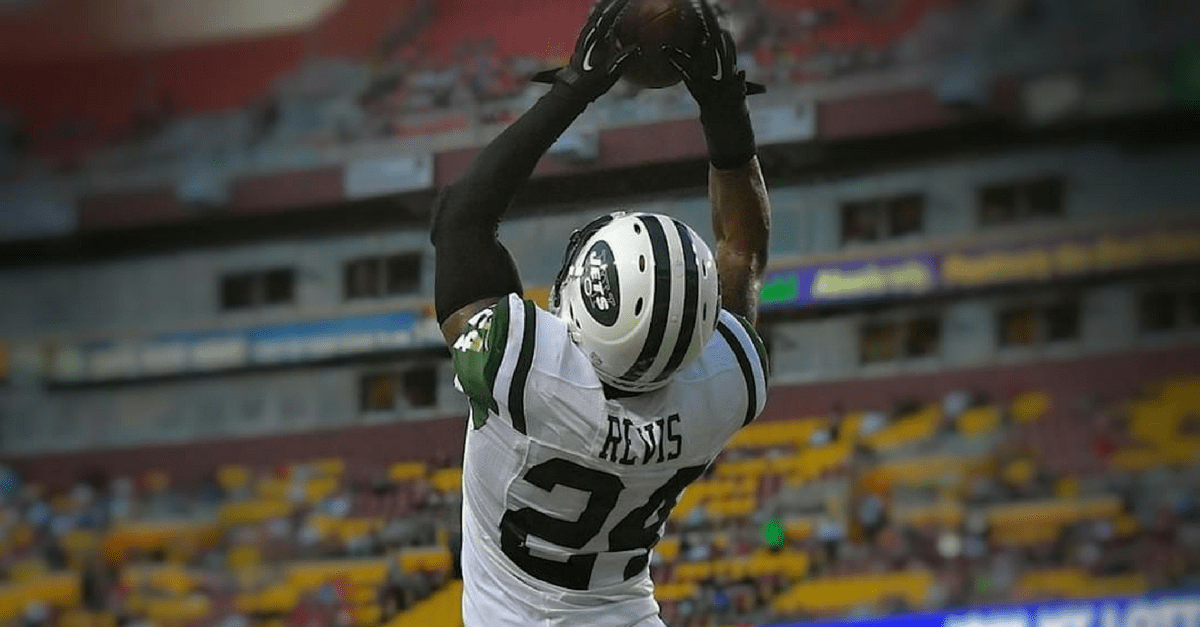 Instagram: @darrellerevis
Instagram: @darrellerevis
Growing up just outside of Pittsburgh, Pennsylvania, I remember hearing about this kid named Darrelle Revis over at Aliquippa High School. He was committing to the University of Pittsburgh, and was one of the best high school football and basketball players in the country in the mid-2000s.
At the 2003 PIAA Class AA State Championship game, Revis logged three rushing touchdowns, returned a kickoff for a score, and returned a blocked field goal for a touchdown, too. In the same game, Revis intercepted a pass, threw a 39-yard pass completion, and also caught a pass for six yards.
One time, I heard a story that Darrelle Revis took the SAT exam in high school on a Saturday morning. He was then shuttled via police escort over to catch the start Aliquippa's football game. He quickly dressed, came out of the locker room without any time to warm-up, and took the opening kickoff for a touchdown.
Mysticism and allure craft legends, and Darrelle Revis is most certainly a legend.
After an 11-year career with the New York Jets, Tampa Bay Buccaneers, New England Patriots, and Kansas City Chiefs, the seven-time Pro Bowl cornerback is calling it a career. His four first team All-Pro selections, 29 career interceptions, and reputation as the NFL's premier shutdown corner will land Revis in the Pro Football Hall of Fame.
Here are the greatest moments from Revis' storied career:
11. If You Weren't Invited, Don't Visit Revis Island
10. Revis Climbs The Ladder, and Strolls into the End Zone
https://www.youtube.com/watch?v=qdqyD5I3m3c?start=15&w=560&h=315
9. Revis Puts Mike Francesa In His Place, Then Hangs Up Mid-Interview
https://www.youtube.com/watch?v=kXDK-PVqzuQ?start=479&w=560&h=315
8. Chad Ochocinco Gets Bullied All Night By Revis
7. Revis Rides the Sideline, Goes 80 Yards for Punt Return Touchdown
https://www.youtube.com/watch?v=qdqyD5I3m3c?start=118&w=560&h=315
6. Against Cincinnati, Revis Casually Goes 58 Yards for a Touchdown
https://www.youtube.com/watch?v=YsryNp0hATQ?start=173&w=560&h=315
5. Darrelle Revis Gets His Super Bowl with New England
4. Revis Goes Up and Over Randy Moss
https://www.youtube.com/watch?v=pqEY60GzIJM
3. 100-Yard Interception Return on Monday Night Football
2. Revis Uses One Hand to Seal the Win Over Miami
https://www.youtube.com/watch?v=vs8XLSOq07Y
1. This ESPY-Winning Punt Return against West Virginia from 2006