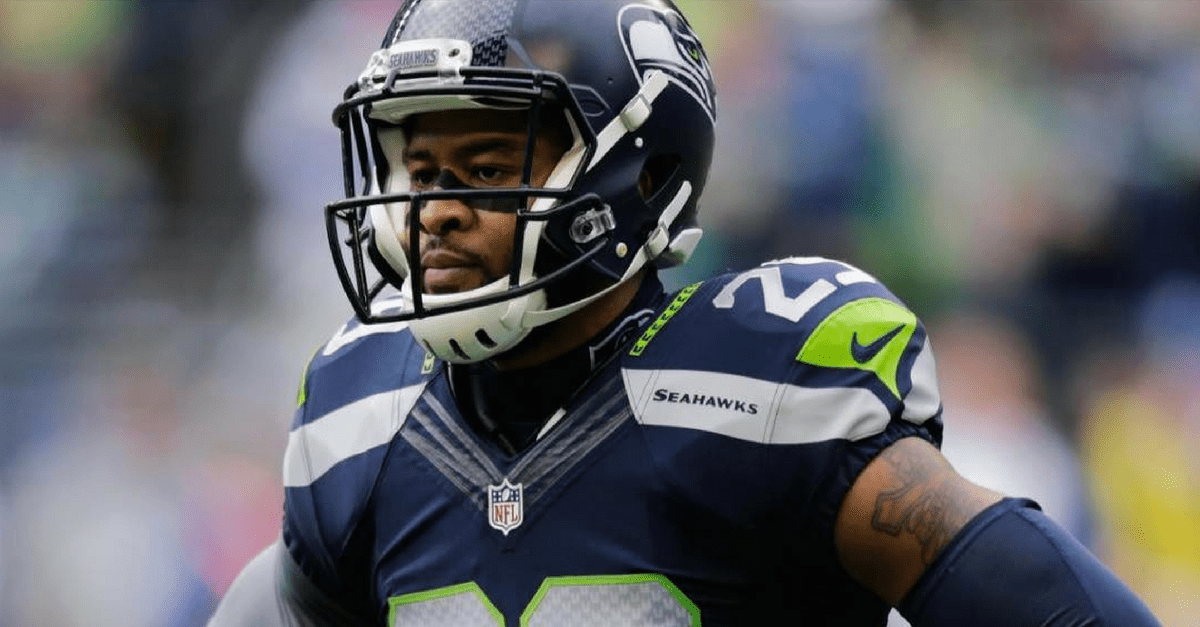 Instagram: @earl
Instagram: @earl
The Seattle Seahawks are a franchise in transition. Losing three key Pro Bowl defenders in one offseason is bad enough as they released Richard Sherman, traded Michael Bennett, and Kam Chancellor retired. Now, their defensive centerpiece is giving the franchise a serious ultimatum in the face of a make-or-break contract situation.
As NFL training camp looms, free safety Earl Thomas, a six-time Pro Bowl selection, is taunting the Seahawks with a direct, and very blunt, Instagram post.
Thomas' "if you don't want me let's make a trade happen" statement has to instill fear into every Seattle fan. The franchise's once highly-touted roster is already being dismantled piece by piece, and losing Thomas would be back-breaking.
This offseason, Thomas has already held out of mandatory minicamp and offseason team activities while trade rumors swirl, and a new contract remains out of the picture.
The talk surrounding Thomas' potential next move? The Dallas Cowboys.
Dallas made an offer for Thomas during the 2018 NFL Draft, but Seattle's asking price of a second-round pick was too high for Dallas to part with. Still, if a new deal isn't worked out, Dallas is still the most likely place for the Seahawks safety to land.
Earl Thomas attended Orange West-Stark High School in Texas and played college football for the Texas Longhorns.
Following Seattle's 2017 late-season victory over Dallas, Thomas made headlines when he tried entering the Cowboys' locker room to tell head coach Jason Garrett to "come and get me."
In response, Thomas told reporters:
"I'm still in the prime of my career, I still want to be here. But when Seattle kicks me to the curb, please, the Cowboys, come get me. You know? This is the place where I want to be when they kick me to the curb."
Setting the precedent way back in December might have already doomed a broken Seattle franchise.
When Richard Sherman left the Seattle Seahawks, he made no apologies when talking about the locker room atmosphere in Seattle.
Sherman told SI.com, "They've lost their way. It's as simple as that. They've just lost their way. When you make too many mistakes over a long period of time, you kind of dig yourself a hole."
Seattle, a home to the NFL's most outspoken and political rosters in recent years, is no stranger to these types of comments. Michael Bennett, the newest member of the Philadelphia Eagles, is a political activist and writer who vehemently speaks on racial injustice and the NFL's lack of effort to combat the issues.
Seattle engaged in serious talks to sign quarterback Colin Kaepernick to his first contract since 2016 earlier this year. The NFL has effectively blacklisted Kaepernick in light of his National Anthem protests, and he has yet to earn any serious consideration outside of talks with Seattle.
The Seahawks, instead, re-signed Austin Davis to be their backup quarterback. Davis' career record as an NFL starter is 3-7.
If Seattle decides to trade the five-time All-Pro safety, Earl Thomas will hit the open market as one of the league's hottest commodities. The 14th overall pick in the 2010 NFL Draft is one of the best safeties in the NFL, and is his way to a Hall of Fame career at 29-years-old.
Seattle has proven to be a volatile atmosphere in recent years, and many fear head coach Pete Carroll has lost the locker room entirely.
Losing a perennial Pro Bowler like Thomas, though? That would signal the closing of Seattle's Super Bowl window and the official end of the once heralded "Legion of Boom."